2023 High-Pressure Pump Industry Outlook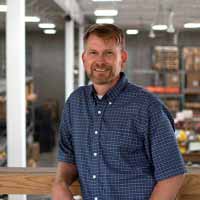 Steve Babcock, VP of Engineering, Mar 14, 2023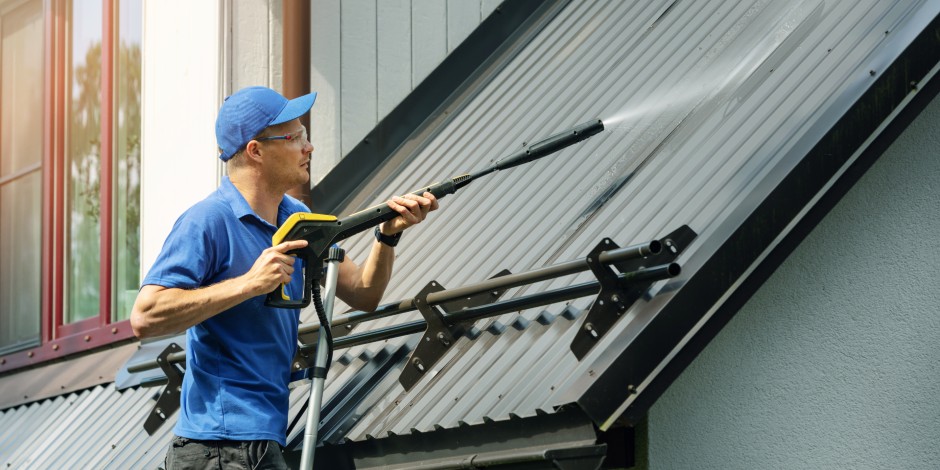 No matter which industry you're in, the last few years have presented major challenges stemming from the pandemic's fallout. The high-pressure pump industry is no exception.
We've been listening to our customers and exploring commercial pump industry trends. Here's the latest.
Strong High-Pressure Pump Market Growth
The market for high-pressure pumps, particularly positive displacement pumps, is forecast to grow by a healthy 6.9% compound annual growth rate (CAGR) through 2027. Reciprocating pumps, like plunger pumps, are expected to dominate the segment, capturing more than 53% of the market. Some of this growth is attributed to advances in chemicals where plunger pumps have an advantage. When made of chemically compatible materials, they will hold up better over time.
The strong market forecast for high-pressure positive displacement pumps aligns with anticipated growth for related industries. For example, the global power washer market size is expected to grow by 4.4% CAGR through 2030, and the portable sanitation market is forecast to grow a considerable 7.5% through the same period.
Rechargeable Handheld Pump Systems
Several rechargeable battery-powered pressure washers have been introduced to the consumer market. Along with a battery unit, these rechargeable units have a small pump built right into the spray gun.
Pumptec is currently testing some of these units to determine how long the batteries last. Our conclusion is that there will need to be some major advancements in battery technology to rival commercial electric units that run off a vehicle battery.
For the foreseeable future, these handheld units are only suitable for light home use and are not conducive to rigorous daily commercial use. Not only do they lack sufficient pressure to adequately clean most surfaces; they are also too heavy to hold for long periods of time due to the entire system being contained in the handheld unit. A commercial operator would experience significant fatigue and could sustain injuries from long-term use. And, since there will need to be a hose that goes back to a large tank of cleaning solution typically kept on a trailer or truck bed, it's easy to also route a power cord to the same location.
Advances in Electric Technology
You've no doubt noticed the race to build a better electric vehicle. As the EV market blazes a path, other technologies are sure to follow. This is true of the high-pressure pump industry, especially in response to legislation in states like California where gas-powered small off-road engines (SORE) have been banned. It's left some pump operators scrambling to convert their systems, like those who work in pest control and soft wash industries.
Electric vehicles continue to improve their run times and efficiency. The same can be said of electric-powered pump technology. Advances in batteries are one reason, but the greatest strides are being made in the pump systems themselves. Positive displacement pumps like plunger pumps are inherently more efficient than most other pump types, allowing them to run all day on a single charge. This makes plunger pumps ideal for industries that need to convert to electric systems.
RELATED: The Importance of High-Pressure Pump Efficiency
Supply Chain Disruption
While supply chain disruption isn't anywhere as dire as it was during the immediate aftermath of the pandemic, there are still issues in some key areas. In particular, custom motors used in some high-pressure pumps can still experience undesirable lead times. Unlike commodity motors, the pool of reliable manufacturers is smaller, and there are many variances in horsepower ratings. Costs of motors are still escalated and will likely remain so.
Some pump manufacturers were over-cautious at the onset of the pandemic and wanted to carry excess inventory to hedge against potential shortages. Demand on machine shops at the time resulted in long lead times for items like plungers, pump bodies, manifolds, and heads. Now, as order volumes subside, some machine shops and suppliers are looking for work. As we continue on through 2023, the hope is that supply chain issues will continue to ease.
Collaborative Engineering
Equipment manufacturers that want to differentiate themselves will shift from using off-the shelf commodity pumps and begin leveraging customized solutions. While some are concerned about initial up-front costs, many are looking to improve their long-term value and total cost of ownership.
To obtain optimal benefit from a custom solution, there must be a collaborative relationship between equipment product developers and pump engineers. Higher-flow pumps, for example, can be more difficult to install and configure. Simple things like using a different regulator, pressure switch, or bypass hose than was specified by the manufacturer can reduce performance. One way to minimize these risks is to invest in a pump assembly rather than a standalone pump.
RELATED: Pump Assembly vs. Standalone Pump Price Comparison
Pumptec values a close working relationship with product development teams because we know that they result in high-performance, long-lasting pump systems. When necessary, our engineers will even come on site (e.g., for larger applications like portable sanitation trucks). Our team will help set up, measure, and test pumps and pump assemblies to ensure they're installed and operating properly.
The high-pressure pump industry outlook is strong, and several advancements are on the horizon. Connect with the team at Pumptec to stay on the leading edge of pump technology and to recommend the right solution for your needs. To help start the conversation, check out our Plunger Pump Selection Checklist. Then let's talk through your needs to see how we can help.