California Law Bans Small Gas Engines: Hardest Hit Industries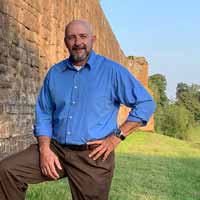 Shawn Glover, VP of Sales, Jun 14, 2022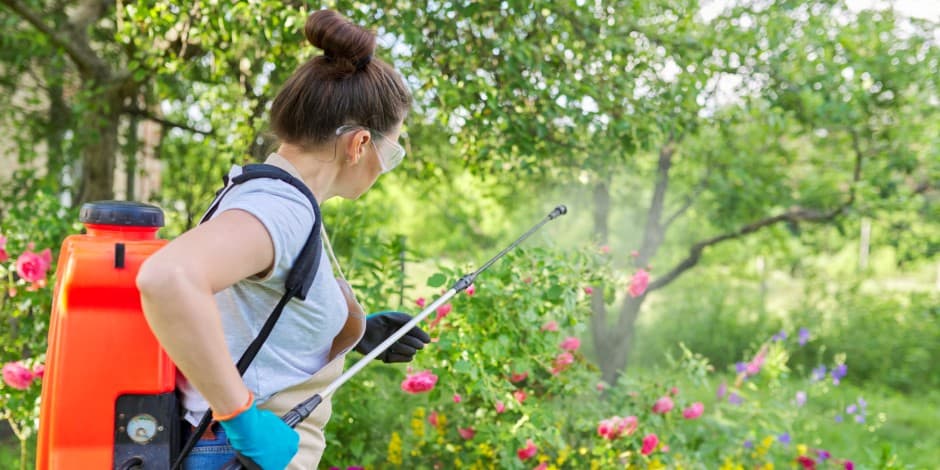 You might have heard that a new California law bans small gas engines rated at or below 25 hp (19 kW) beginning in 2024. The goal of this bill (AB1346) is to move closer toward a zero-emission economy, meaning these restrictions on the sale of gas-powered small off-road engines (SORE) are just the beginning.
Small equipment manufacturers across the country are being impacted as a result. Operators outside California should also take note, as legislation in one state is often a catalyst for similar measures in other regions.
While there isn't an explicit list of equipment that will be impacted, a wide range of industries will need to find suitable battery-operated alternatives. Among them are residential and commercial lawn equipment operators and those who use high pressure gas water pumps and similar pump equipment. We'll go more in depth into some of these industries later in this article, but let's first address the performance debate over gas engines and battery-powered motors.
Gas vs. Battery-Operated Equipment
Ready or not, in the near future, many operators will need to make a decision over whether to switch to more expensive gas-powered equipment rated over 25 hp — defeating the purpose of fewer emissions — or switch to battery-powered systems.
There's a common misconception that battery-powered equipment can't deliver the performance needed for many applications. There's a race to develop battery technology to accommodate the growing need, however. In fact, numerous battery advancements have already been made that make it possible to rival some gas-powered units. Battery performance will only get better as time goes on, making the switch more palatable.
Just as battery technology has evolved, so too has pump technology. Plunger pumps, in particular, are extremely efficient and draw far fewer amps than some other types of pump systems. This makes it possible for some pumps to go a full day on a single charge.
RELATED: The Difference Between Volts and Amps, And Why It Matters
An added benefit of electric motors is their reduced noise levels. Many residential areas have noise ordinances prohibiting the operation of gas-powered equipment during certain hours of the day. Battery-powered systems have quieter operation, meaning equipment can run at any time, allowing more jobs to get done in a day.
So, which industries need to plan ahead for the inevitable switch to electric equipment?
Soft Wash and Power Washers
Gas-powered soft wash and pressure washing systems are relatively common. Surprising to many is the fact that most operators are using pumps that are overrated for their applications and then use a nozzle to restrict the flow enough to perform the job. Not only does an overrated pump consume more energy, it also takes up more space, is more difficult to maneuver, and costs more.
The recommended flow and pressure for a soft wash sprayer is 6 GPM and 150 PSI. Our XPVC pump series achieves these ratings and draws 60–70 amps on a 12V motor, making it ideal for running off a vehicle's battery.
RELATED: Soft Wash vs. Pressure Wash: Choosing the Right Pump
Lawn Care and Pest Control Equipment
Two major types of equipment that will be banned under the new legislation are gas-powered lawn mowers and leaf blowers. Additionally, commercial sprayers used to apply liquid fertilizers, herbicides, and pesticides will need to adapt. Not only will operators need to be concerned with gaining enough power from battery-operated pump systems for lawn care, they will also need to ensure chemical compatibility.
A wide range of compounds are formulated to enhance plant growth and kill weeds and pests, potentially corroding pump components. Compatible materials with an A rating for insecticides and fertilizers include aircraft-grade anodized aluminum heads and stainless steel or ceramic plungers. For elastomers, look for Viton vs. Buna o-rings as they'll stand up to most agricultural chemicals.
If pump equipment is mounted to tractor equipment without an alternator to recharge the battery, drawing too many amps can be an issue. Maintaining consistent flow and pressure at lower amperage can be difficult with certain types of pumps. Once again, the efficiency of plunger pumps can give operators an advantage.
Commercial Cleaning Equipment
Dragging heavy commercial cleaning equipment from a truck bed into a home or office can be cumbersome enough. On top of that, some operators use gas-powered pumps, requiring them to run long lines from their gas motors.
The best commercial carpet extractors and hard-surface cleaners operate using high-performing battery power or plug directly into a 120V outlet. Efficiency becomes paramount, especially for equipment with heaters which can tax electrical systems. Using overrated pump systems with excessive flow and pressure can draw too much amperage, adding to the problem. Pinpointing proper GPM and PSI is the first step in choosing an electric 120-volt pump. Work with a pump engineer to determine the best balance of flow, pressure, and power draw to ensure proper cleaning.
Ideally, carpet cleaners should operate around 500 PSI and 1.5 GPM. Too much flow and pressure can leave fibers too wet and actually increase soiling over time. For hard surface cleaners, the ideal pressure is 1,200 PSI at 2.2 GPM. Going over these ratings could damage grout or other surfaces. An added benefit of a smaller motor is its compact size and improved maneuverability.
Pumptec electric plunger pumps are an ideal alternative to gas-powered pumps for the industries outlined in this article. If you have concerns over battery life or whether an electric pump's performance can compete with gas-powered units, be sure to check out our video that answers many concerns brought up by some operators.
Also check out our Gas to Electric Pump Conversion Guide below, outlining which industries plunger pumps are best suited for. In the end, it's often best to pick up the phone and simply talk with one of our engineers. Click here to get in touch with one of our pump experts today.