Ceramic Plunger Pumps vs. Stainless Steel Plunger Pumps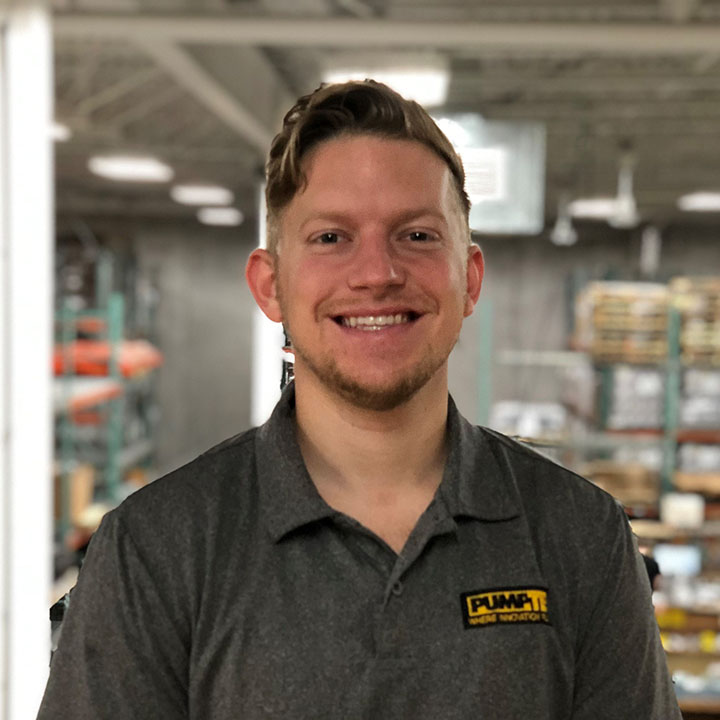 Grant Schroedter, Mechanical Engineer, Dec 7, 2021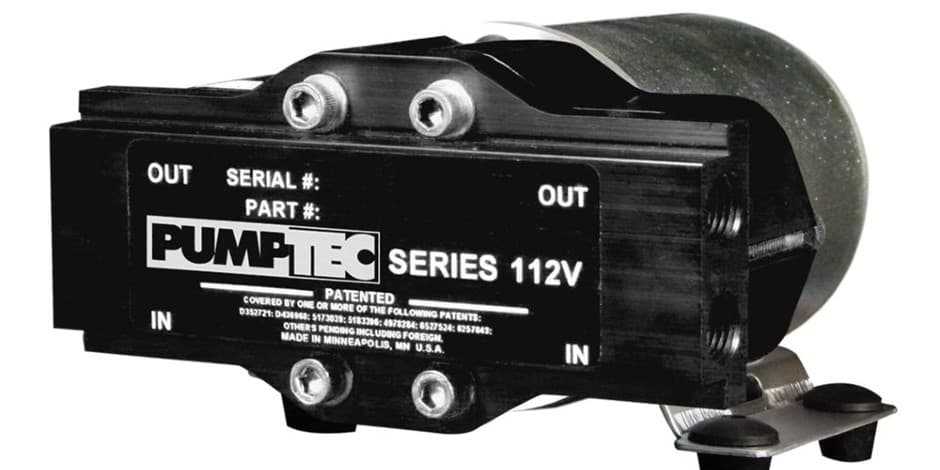 Most industry experts agree that a plunger pump will provide the best performance and long-term value for applications that require consistent low flow at high pressure. Industry examples might include commercial cleaning, misting, chemical injection, and pest control.
As part of a decision to configure plunger pumps into a system comes considerations about which options and accessories to choose. A major decision is pump material selection.
In addition to the pump body material, the material makeup of the plunger itself requires careful consideration. Here, we'll evaluate ceramic plungers vs. stainless steel plungers and their characteristics to help determine where each is best suited.
What is a Plunger Pump?

Plunger pumps — sometimes called piston pumps — are positive displacement pumps that have a smooth cylindrical plunger that reciprocates back and forth, creating pressure and forcing liquids through outlet valves.
Learn More: The Difference Between Plunger Pumps and Diaphragm Pumps
Benefits of Ceramic Plunger Pumps
To the average layman, ceramic may seem like a delicate material that isn't suited for high-pressure pump applications. On the contrary, ceramic plungers are very durable, especially in systems that come in contact with corrosive chemicals. In general, ceramic plungers can cost a bit more than stainless steel, but are necessary in certain applications.
Some ceramic plungers are ceramic coated, but many pumps, including those from Pumptec, have solid ceramic plungers made from alumina ceramic with a smooth, non-porous finish. Applications that require the use of corrosive chemicals are good candidates for ceramic plungers, such as pest control, disinfection, and desalination. Ceramic does not rust and won't deteriorate when exposed to most chemicals, saltwater, cleaning solvents, and other corrosive fluids.
Common Ceramic Plunger Pump Uses
Benefits of Stainless Steel Plunger Pumps
Stainless steel plunger pumps are another popular choice for pump systems. The inherent mechanical strength of stainless steel makes it suitable for applications that need to withstand vibration, thermal shock, or impact. Take, for example, pump equipment being hauled off and onto a truck bed or pumps under very high pressure.
Admittedly, there is some crossover as far as applications are concerned. As with ceramic plungers, stainless steel plungers are generally chemical resistant, making them suitable for pest control, for example.
Common Stainless Steel Plunger Pump Uses
Hard Surface Cleaning
Carpet Extractors
Power Washing
Pest Control (View Case Study)
Hydrostatic Testing
Turf, Lawn, and Agriculture
Additional Considerations
The type of plunger or piston is just one aspect of choosing a pump for a particular application. Most notably, a pump's ability to deliver consistent flow and pressure at desired GPM and PSI ratings is critically important.
Likewise, the pump housing materials need to be carefully considered. Pump housing typically comes in stainless steel, anodized or hardcoat aluminum, PVC, nylon, or polypropylene. Other considerations include appropriate seals and elastomers, hoses, tank placement, discharge fittings, regulators, and more.
When designing a piece of equipment, it's important for engineers to consider each and every component of a pump and its suitability for the intended use. The pump experts at Pumptec can provide recommendations tailored to your specific application to ensure optimal performance and unrivaled durability for years to come. Contact them today for a no-obligation pump consultation.
Also, access our Pump Comparison Cheat Sheet below to understand the various types of pumps and the industries where each is best suited.