California Bans Small Gas Engines — Pump Industry Impact (Video)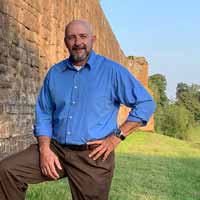 Shawn Glover, VP of Sales, May 31, 2022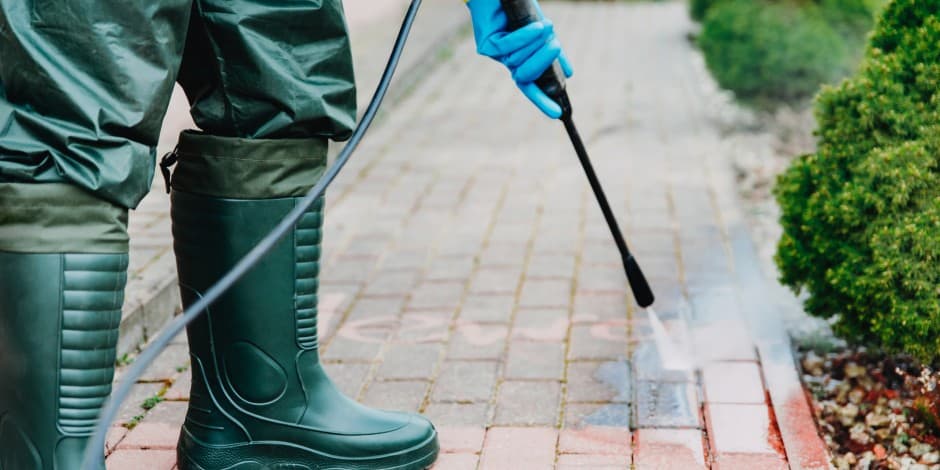 Ready or not, new legislation in California will ban the sale of new gas-powered small off-road engine equipment in 2024.
The bill (AB1346) directs the California Air Resources Board (CARB) to limit the use of everything from gas-powered residential lawn and garden equipment to commercial cleaning, soft wash, pest control, and other applications. Some operators and equipment manufacturers are scrambling to find solutions. A major concern is that a transition to zero-emission electric equipment will require a significant investment.
Listen as Shawn Glover, Pumptec VP of Sales, answers the top questions regarding California's ban on small gas engines, and how pump operators can ease the transition to electric pumps without compromising performance or profits.
Who will be most impacted when California bans small gas engines?
The California legislation is called SORE (small off road engine), and impacts engines below 25 horsepower. It's going to impact a lot of different industries because your pest control guys are using gas engines, your soft wash guys are using gas engines. Power washing is going to be really impacted by this.
And then commercial cleaning, which is a big one for California because a bulk of your commercial cleaning manufacturers are in California, and they make the truck-mounted equipment which uses gas engines. Now a lot of the commercial cleaning guys will be able to work around that, because they'll just up the size of their engines to go above 25 horsepower.
That's going to be a great short-term answer. But long term, the legislation is only going to continue and, at some point, they're going to eliminate gas engines altogether. So it will truly impact everybody.
What does the California legislation mean for other states and the future of small engine pumps?
It's going to be a serious amount of work for all manufacturers. They're going to have to redesign their systems out of the gas engines. It's going to cost them a lot of money, and I feel bad for companies where their businesses are built around gas engine systems because it's going to be a lot of work trying to get out of that.
Now, the great news is there are options out there for them. We have the pumps that can replace the gas engines all on 12 volt and be very effective, and they don't have to miss a beat on their performance with the Pumptec pumps.
How do you address concerns that electric-powered pump equipment won't perform as well as gas-powered equipment?
Well, it's a tough one because so many pump companies over the years have launched their 12 volt pump that they claimed was the answer to everybody's problems, that it was going to replace gas engines and, in nearly every case, they didn't. They didn't perform; they didn't live, and that's what's been hard on Pumptec over the years — trying to overcome the lie that other companies have presented.
It's sometimes hard to make people understand that when you have a true commercial pump that's designed for high performance, it can be done on 12 volts. It doesn't have to be the low performing 12 volts that these guys have been used to over the years.
What about concerns over battery life of commercial equipment?
A lot of people say, "To do the same job, you're going to need four batteries." One article said 40 batteries! That's crazy, and that's just not realistic. We can take a Pumptec pump, put it on a power washing unit, a commercial cleaning truck mount, or a soft wash unit, and we can create all the performance they need and run them all day long. On one battery charge. We don't need four or five batteries. There's not going to be a tremendous amount of downtime.
The batteries are not going to be the issue that I think a lot of people believe they are. Battery technology today is tremendous. And we can get people through the day on one charge without them having to carry extra batteries and the risk and everything that comes along with that.
What are unexpected benefits of using battery powered equipment over gas powered engines?
Specifically in California, noise has been a big issue for these companies. They can't work early in the mornings and they can't work late in the evenings because of the noise ordinances that you have in a lot of areas in California. So it's not expected that they see the noise level of this pump and the value that it brings to their operation. Because now their guys can be in neighborhoods early in the morning and later in the evening to get the jobs done.
Additionally comes the obvious, which is service. Gas engines need oil changes, they need service, and in the absence of that, they don't run that well. With a Pumptec 12 volt pump, there is no service needed. There are no oil changes and no maintenance, aside from just basic pump maintenance that you do for any pump.
And then, of course, no emissions. That's a huge value. I think it's going to be one of our greatest selling features for the California marketplace because we're not creating any emission issues. No noise, no emissions, starts anytime, anywhere.
Additionally, the compact size. It actually can change their operation and save them from a lot of unnecessary expenses. We're not taking up a lot of space; a gas engine is fairly large, and we can replace that gas engine in a 1–1.5' footprint that stands maybe 8–10 inches tall and give them all the performance they're used to. So, it's important for all these people to understand that.
There's truly a solution out there for this, and as much as I hate to see companies have to struggle and suffer through this type of legislation, it doesn't have to impact their business. California has given us enough time to put the solution out there and keep these people's business open.
How difficult is the process of converting gas engines to electric pump systems?
It's a pretty simple process for us, mainly because even though a lot of these companies are using these large gas engine systems, when it comes to pumps, it's all about pressure and flow. And your nozzles are going to dictate what flow you need to put out. Well, these gas engines are putting out a lot more flow than these guys are actually utilizing through the nozzles.
So our process is, whenever they call in, we find out what their nozzle sizes are and what flow and GPM they need. And the nozzle size really gives us everything we need to know. We ask about flow and GPM just as added data, but we can figure everything out from the nozzle size. And once they give us that nozzle size and we determine the pressure and flow, then we can just convert them right into a 12 volt pump easily.
Need help converting from gas to electric pumps?
If you're concerned about the inevitable transition from gas engines to electric motors for your pump equipment, Pumptec provides 12 volt systems that can include the regulator, gauge, and all pump plumbing and accessories, making converting into a 12 volt system simple. After removing the large gas engine a technician can typically have the X-series pump assembly installed in less than an hour — practically plug and play.
Additionally, our staff of pump experts are always available to assist in conversions and will take as much time as necessary to get technicians up and running. Contact the pump experts at Pumptec for a free consultation. We'll gladly work with you to address your needs and overcome the challenges you face with an economical and performance-driven pump solution.
For additional help converting from gas to electric pumps, view our guide below.