What to Look for in Portable Sanitation Industry Pumps [Video]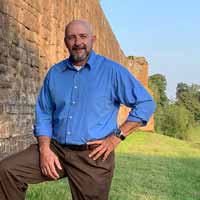 Shawn Glover, VP of Sales, Jun 28, 2022
Whether at a construction site, outdoor festival, or special event, or as part of a disaster recovery effort, portable restroom units and handwashing facilities are a necessity. Portable sanitation industry contractors were even deemed essential workers during the height of the COVID-19 pandemic, according to the Portable Sanitation Association International (PSAI).
Portable sanitation facilities play a role in curbing diseases and providing a pleasant experience for individuals who use them — when properly maintained. A critical part of that maintenance involves pumping equipment. In addition to vacuum pumps, washdown and fill pumps are among the most important tools in the industry.
Washdown pumps are responsible for cleaning the interior of a portable restroom to maintain sanitary conditions. Fill pumps then refill reservoirs with fresh water. Sounds simple enough, but portable sanitation contractors face several challenges when trying to complete a job efficiently and effectively.
Listen (or read) as Shawn Glover, Pumptec VP of Sales, shares about how to improve wash down and fill time and ensure the job is done right.
Portable Restroom Wash Down and Fill
Pump System Considerations (Video)
The portable sanitation industry — the biggest application when it comes to Pumptec pumps or any pump, is washing down portable toilets and filling the tanks. That's the bulk of the job. You pull up to a portable toilet, you have to use your vacuum system to clear it out and you have to wash that toilet down. Most states regulate that they have to be cleaned.
The industry came to us several years ago and said, "Listen, we've got a Pumptec pump that has high pressure. It does a great job and knocks down everything. We don't need brushes. We don't need rags. We can get the job done. But, it's only 1.4 gallons per minute (GPM)."
That is intentional. We made that high pressure washdown pump at 1.4 GPM because we realized these guys don't have a lot of fresh water to waste. They need the bulk of their fresh water to fill their tanks. If we're putting a lot of fluid out while we wash the house, that's just wasted water that they don't have, and they're going to end up having to go back to the shop and refill their tanks in the middle of the day. So they want to try and avoid that.
At that point, we went to work and we designed our X-series washdown and fill pump. The advantage of this pump is they can actually pull one hose from the truck. They can get the high pressure wash down they need, so they don't need brushes; they don't need rags. The pump does the knock down power for them. It has a fast fill valve on it; you shut the valve off and remove the gun without ever going back to the truck — one pull to the house. You open it up and you're filling your tank at 6.7 GPM. It's great for portable toilets; it's great for portable sinks.
It's been a game changer for this industry. We actually traveled through Minnesota with some of the technicians and we're saving a minute to 1.5 minutes on each house. If you're doing a 100 house route, at the end of the day, that matters.
Best Pumps for Portable Sanitation Industry
Pumptec recommends its X-Series plunger pump which produces up to 20% more pressure and flow compared to competitive portable sanitation pumps. In particular, our X-6 model is the primary pump for portable sanitation, followed by the X-5 and sometimes the 356U. The aircraft-grade anodized aluminum body, ceramic plunger, and stainless steel valves are nearly indestructible and offer superior chemical compatibility.
During operation, the washdown hose is equipped with a ball valve, quick disconnect, and a spray gun with a high-pressure nozzle. Once the washdown is complete, operators can easily switch to fill mode by simply disconnecting the gun/nozzle and using the ball valve to start and stop the fill water.
ALSO WATCH: X Series Pump Wash Down Demo
To learn more about this innovative pump solution for the portable sanitation industry, get in touch with the pump experts at Pumptec. We're happy to talk through your needs and address any questions you may have.
Also check out our helpful pump selection checklist outlining materials, GPM, PSI, nozzles, voltage, chemical compatibility, and more. Simply click the link below.