Gas to Electric Pump Conversion: How to Make the Switch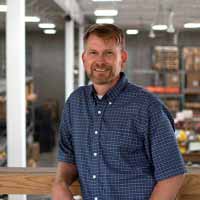 Steve Babcock, VP of Engineering, Jul 6, 2023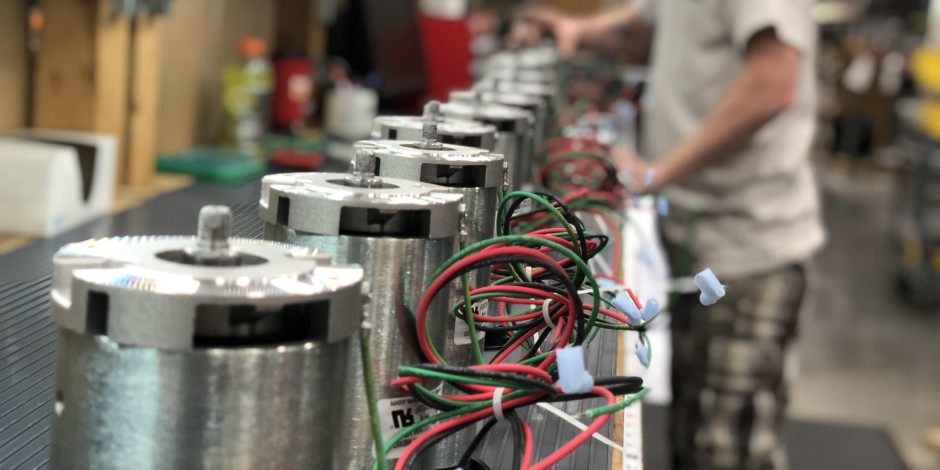 There's a consistent theme emerging in online forums and chat groups among soft wash, pest control, lawn care, and commercial cleaning professionals
"How do I convert my gas pump sprayer to electric?"
The reasons for the increased interest are many. Gas engine pumps are costly to maintain and operate, and they're heavy, more dangerous, and simply less reliable than properly built electric pumps.
But one of the biggest driving factors is sustainability. Legislation is forcing some operators of gas-powered small off-road engines (SORE) to convert to electric. The California Air Resource Board (CARB) is leading the charge, making the ban of some gas-powered engines official on January 21, 2024. Other states are working on similar legislation, indicating a growing trend.
Demand for CARB-compliant pump equipment is growing, and battery technologies are advancing to meet the demand. Professionals who purchase new equipment will likely examine electric options first to get ahead of the curve.
Manufacturers of commercial pump equipment need to consider how they'll move forward with research and development (R&D) for new products and retrofit their tried and-true equipment models.
Our engineers are experts at gas to electric pump conversions for commercial applications and offer the following tips.
Gas to Electric Pump Conversion Tips
Pump equipment engineers understand that merely switching motors won't solve the problem of converting from gas to electric. On the surface, a soft wash pressure washer appears vastly different from a commercial pest control sprayer or other pump equipment, but the design principles for each remain the same.
Plumbing Configurations
Both gas and electric pump systems require inlet, bypass, and discharge hoses, but the types of materials used for those hoses may differ. Inlet hoses, for example, should be reinforced with spiral steel wire to prevent collapsing and to maintain consistent pressure. In general, avoid 90° elbows. Because of the compact nature of Pumptec's electric plunger pumps, it allows manufacturers to more easily configure plumbing without sharp angles.
Pressure Regulating Unloader
An electric plunger pump system will require the addition of a pressure regulator to help maintain consistent pressure and prevent heat buildup.
Battery Selection
Commercial sprayers require deep-cycle battery systems. An engineer typically uses a pump performance chart to determine the right battery amperage to ensure proper charging in between jobs. Pump manufacturers can vary widely and the same battery may not work the same across different brands. That's because a pump's efficiency rating will impact how long a battery can go in between charges without running out of power.
When choosing an electric pump, don't overlook the critical step of determining a pump's efficiency rating or you may be disappointed with its performance.
Wiring
While electric pump systems are far safer than gas-powered systems, they still require proper routing for safe operation. Choose and route the wiring properly and follow the pump manufacturer's recommendations for switches, circuit breakers, and other electrical components.
Request our guide below outlining the conversion process in greater detail, along with electrical considerations, component recommendations, and before and after schematic drawings.
GET THE GUIDE: Gas to Electric Pump Conversion Guide
Consider a Plug-and-Play Custom Pump Assembly
An ideal solution for most OEMs is to work with a pump manufacturer that can build a custom pump assembly to integrate into your application. This helps ensure proper routing, electrical connections, plumbing, hoses, and connectors. An engineer works closely with your R&D and design teams to create a tailored solution.
Many equipment manufacturers prefer this option because it not only results in a higher performance product, it helps increase speed to market and cuts down considerably on labor and production costs. Yes, a custom assembly will cost more than a standalone pump up front, but the total cost of ownership for both the manufacturer and end user are inevitably lower.
READ MORE: Cost Comparison: Standalone Pump vs. Custom Pump Assembly
Request a Consultation
Our pump engineers have a deep understanding of fluid dynamics and how to produce optimal performance from a compact, high-pressure pump. Operators routinely express how impressed they are with the power and precision that a Pumptec plunger pump delivers, and appreciate the durability, low maintenance, and longevity.
See for yourself and request a free consultation to determine the best electric plunger pump for your gas to electric pump conversion needs. And don't forget to access our helpful Gas to Electric Pump Conversion Guide below.