How to Determine 12V Battery Size for Electric Plunger Pumps [VIDEO]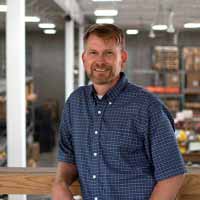 Steve Babcock, VP of Engineering, Oct 18, 2022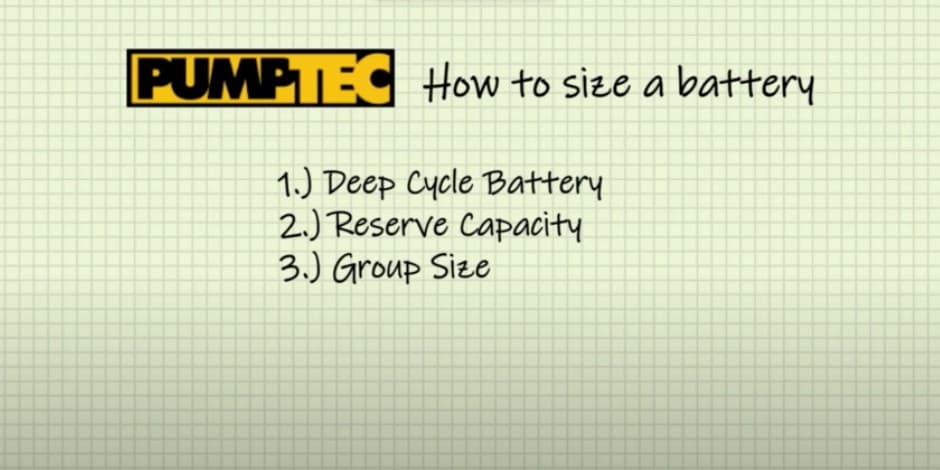 Legislation in some states banned sales of gas-powered engines on small off road equipment beginning in 2024. As a result, OEMs are engineering their systems to run on battery power. Many types of commercial pump equipment are also affected, including power washers, pesticide and herbicide sprayers, and other mobile systems that use high-pressure pumps.
RELATED VIDEO: California Bans Small Gas Engines — Pump Industry Impact
One of the biggest concerns for operators, however, is limited run times. While battery technology is improving at lightning speed, it still might not be a reliable power source, especially for pump systems that are inefficient and draw too many amps.
How can operators and OEMs determine the right battery size?
Watch as Steve Babcock, Pumptec's VP of Engineering, walks you through a step-by-step tutorial on how to find the right 12V battery, including:
Choosing a deep-cycle battery — Important when charging and discharging over and over again
Identifying battery reserve capacity — Identifies how long the battery should last with a 25 amp load
Selecting battery group size — Refers to the dimensions of the battery related to available compartment sizes (in general, larger batteries have more capacity)
The video will help you understand your options when you need additional amperage, and demonstrate how to wire two batteries in parallel to double your run times. View the video below.
Use Pump Performance Charts to Determine Amperage
Among the topics noted in the video is how to calculate a battery's run time with varying amperage, or if you don't know your amp load. Using a pump performance chart, like the one shown in the video, helps to identify the pump's amperage based on its expected performance.
The pump performance chart is a useful tool to determine how efficient a pump will be at a given flow or pressure. It also is the key to ensuring maximum run times.
RELATED VIDEO: How to Use a Pump Performance Chart
If the performance chart reveals that the pump will max out its amperage at the performance level you need, you'll put a greater strain on a battery and run out of power sooner. A better solution is to opt for a higher performing pump that will draw as few amps as possible at your desired GPM and PSI.
Pump operators are often more concerned with a pump's output in GPM and PSI, however, and efficiency is sometimes an afterthought. With the inevitable onslaught of battery-powered pumps on the market, they will need to be educated about the critical importance of efficiency ratings. To gain a deeper understanding of why efficiency matters as much as flow and pressure, read our related article on the importance of pump efficiency.
Due to their simpler mechanisms and design, electric plunger pumps inherently use less amperage, allowing them to operate much longer on a single charge than most other pumps. That means they achieve longer run times without compromising performance output. They reliably deliver consistent GPM and PSI in a compact design and last for years.
Determining the right balance between GPM, PSI, and amps doesn't need to be a guessing game. Get deeper insights when you access our Guide to Proper GPM and PSI below. Better yet, speak with one of our pump experts to talk through your specific needs and provide customized recommendations to achieve your desired performance and efficiency, along with no-obligation pricing information.