Advantages of Custom Pump Design vs. Off-the-Shelf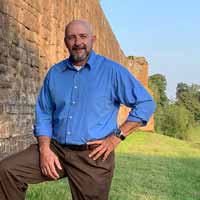 Shawn Glover, VP of Sales, Sep 14, 2021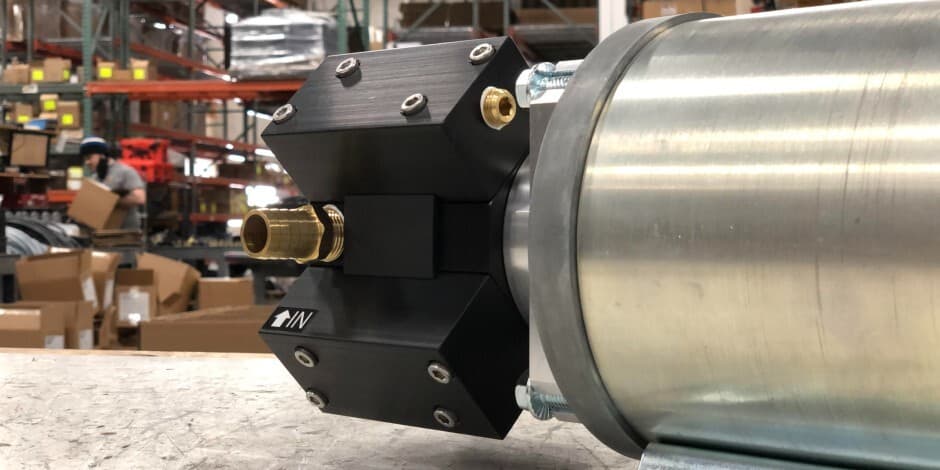 There are a lot of common misconceptions about custom pump designs compared to off-the-shelf pumps. Some business owners believe their operations are too small to consider using a custom pump. Others hear the word "custom" and immediately think they're too expensive. Yet another might believe that a custom pump solution won't provide a significant enough difference to make it worth the time or effort.
Many pump operators and business owners, however, simply don't know what they don't know. They don't realize just how much better a custom pump is compared to what they're used to or how it could improve their operations and their bottom line.
If you've been relying on off-the-shelf pumps, it's time to seriously consider a pump that is custom-designed to your specifications and application. Here's why.
System Design and Configuration
A standard high-pressure pump that's ready-made is designed to accommodate the widest range of applications possible. The manufacturer assumes (and claims) that its pump can be used for anything from agricultural fertigation to pest control to disinfection, for example. They all require misting, afterall.
But the recommended GPM, PSI, nozzle, and other components for each misting application will vary widely to achieve proper droplet sizes and coverage. It's nearly impossible to achieve precision without a customized solution.
The chemical composition of the products used for each also varies, and the materials used to manufacture a pump — stainless steel, PVC, ceramic, anodized aluminum, etc. — will dictate its compatibility. Even something as simple as the materials used for O-rings and seals will make a difference when harsh chemicals are at play. Chemical compatibility in pump design will be a major determining factor in how durable and long lasting it will be.
Proper configuration of a pump into a system is another consideration. Placement and proper selection of hoses, plumbing, reservoir tanks, nozzles, filters, regulators, pressure gauges, power supplies, and other components all play critical roles in how well a pump will perform and for how long.
A custom pump solution will be designed with your specifications, chemicals, and application in mind, and you won't have to settle for inferior performance, wasted product, or pump failure.
Pricing of Custom Pumps
You may be surprised to see "pricing" listed as one of the advantages of custom pumps vs. off-the-shelf pumps. On the surface, a commodity pump seems cheaper and, indeed, the initial price tag often is.
But when you look at the total cost of ownership, you'll likely find that a custom pump will cost less in the long run. You'll waste less product, replace your pumps less often, and avoid fines due to environmental regulation violations. Most importantly, customers will be happier with the results, meaning repeat and referral business.
A business also needs to consider how much downtime they experience with their current off-the-shelf pump system. Every minute spent doing repairs or setting up a new pump system means lost time that could be spent bringing in revenue. The added labor costs compound the losses. When companies struggle to keep good workers on their payrolls, it's important to equip them with the right tools to succeed and feel rewarded in a job well done.
Right-Sized For the Application
Is the off-the-shelf pump you're currently using producing the right flow, pressure, and output for your application? If you're using an off-the-shelf pump for a high-pressure soft wash sprayer, for example, are you getting enough vertical throw, meaning you don't have to climb ladders to reach surfaces? Or maybe you're having the opposite problem; the force of too much pressure and flow ends up damaging surfaces rather than cleaning them.
In each of these instances, you likely have the wrong size pump for the application. The hard truth is that many commodity pumps are actually too big and too powerful for many light commercial applications. Bigger is not always better.
When you work with a custom pump manufacturer, they will assess your needs and pain points to ensure your pump has the right GPM and PSI for your application. They'll even recommend proper accessories like nozzle sizes and hoses.
Using the wrong size pump is another way you could be losing money on your operations. We had a customer come to us in hopes of replacing a pump that was discontinued by another manufacturer. After asking a few questions, we both quickly realized that the off-the-shelf pump they used before was much larger than they needed. The custom pump we recommended was half the size and cost about one-third less. The customer was thrilled at the results, but disappointed to realize how much time and money had been lost using the wrong pump for so many years. Again, they didn't know what they didn't know.
How to Determine Which Pump to Use
Are there times when a stock pump is the right choice? Certainly, there are, but without proper engineering knowledge, it's nearly impossible to determine which flow, pressure, materials, amperage, hoses, and other factors will produce the precise results you need.
It costs nothing to have a custom pump manufacturer assess your current setup and compare whether a custom-designed pump can serve your organization better than an off-the-shelf pump. You might discover you've been missing out, and that the benefits of a custom solution far outweigh the commodity pump you've used for years.
At Pumptec, we provide numerous electric plunger pump models that can be customized to meet the precise specifications of multiple commercial industries. Just some examples include:
Agriculture
Chemical injection
Hydrostatic testing
And many more
It's worth your time to contact the pump experts at Pumptec. Wondering whether a plunger pump or another type of pump is best suited for your application? Access our free comparison guide below sharing the pros and cons of many popular pump types.