Benefits of High-Pressure Misting Pumps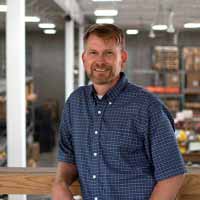 Steve Babcock, VP of Engineering, Jan 12, 2021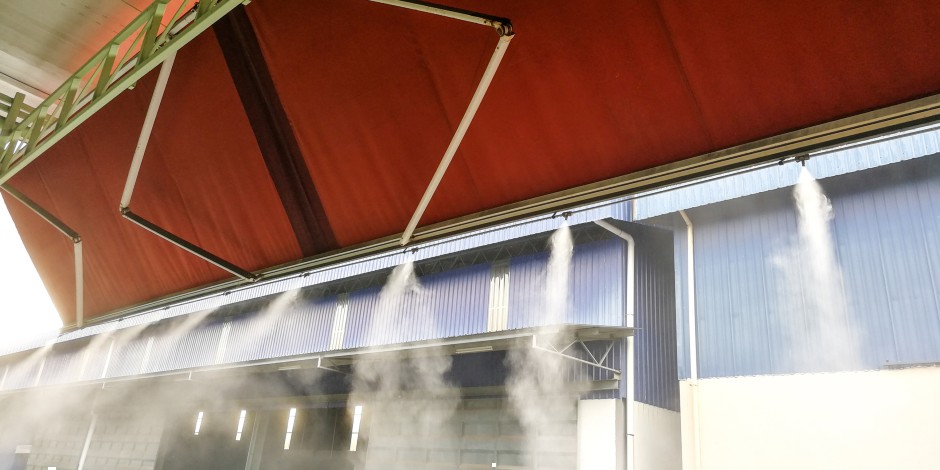 High-pressure misting pumps are used for commercial applications where an ultra-fine mist is required. Many industries rely on the benefits that a high-pressure misting system can provide, including cooling, dust suppression, pest control, and more.
Here, we'll take a look at several industries that use misting pumps and the importance of a reliable and accurate misting system.
Evaporative Cooling
Many restaurants and venues expand their outdoor seating areas during the warmer months to accommodate additional patrons. Unfortunately, these areas lack climate control, and the extreme heat of summer leads many customers to forgo patronizing some establishments.
High-pressure misting system pumps help alleviate excessive heat often found in outdoor venues. They release an evaporative ultra-fine mist, reducing temperatures in the immediate area by as much as 20–30 degrees. By using the proper PSI and flow rate, the mist evaporates quickly without getting any surfaces or patrons wet; the only thing they feel is a pleasant cooling sensation.
Other common uses of evaporative cooling systems include outdoor concerts and events, as well as interior commercial and industrial applications like data centers, warehouses, and manufacturing facilities. Some may even recognize ultra-fine misting fans being used on the sidelines of major sporting events to help keep athletes cool and prevent heat-related injuries and fatigue.
Dust Suppression
Misting systems don't just help people keep their cool, they also improve worker safety. Industries including construction, masonry, food processing, and various manufacturing operations require dust control to minimize the negative health impacts of dust particles in the air from cutting, grinding, sanding, and other actions.
Airborne dust particles pose a health risk and may trigger asthma or other respiratory conditions. Depending on the chemicals contained in the particulates, there may be even greater health implications such as increased cancer risks. Not only is dust a risk to humans, it can also accumulate on machinery and equipment and lead to premature failure.
Dust suppression misting systems are a critical tool for industries that may not otherwise meet EPA air quality standards. High-pressure pumps need to be specifically engineered to dispense the exact amount of fog or mist to suppress dust particles without disrupting operations. It's also critical that these misting systems don't leave surfaces wet, leading to potential slip and fall accidents or issues such as mold and mildew.
Agricultural Applications
Agriculture and related industries rely on misters to improve growing conditions and minimize harmful pests. Proper atomization and droplet size are important to produce the ultra-fine mist operators require. Proper flow rate is also critical when using chemicals to ensure strict regulatory compliance affecting products for mosquito control and other pests. A high-pressure misting pump can deliver while maintaining low amperage.
Greenhouses are another area where misting systems are commonly used to maintain proper humidity levels and temperatures. When combined with proper ventilation and air circulation, the right misting system will provide optimum growing conditions and help suppress fungal diseases.
High-pressure misting systems have seemingly endless uses in addition to those already mentioned. In much the same way misters suppress dust, they can also suppress odors by absorbing particles from the air. Fogging system misters are also used to produce special effects for everything from "tropical" landscapes and water features to arena performances and theme parks.
What to Look for in a High-Pressure Misting System
In addition to reliability, you'll want to ensure your misting pump can maintain consistent pressure at the nozzle without variations in flow. Because of the way plunger pumps operate, they are ideal in this situation and can maintain proper flow at the low amperage that is often required.
Without the right pump system, you'll notice surfaces that become wet or increased "sputtering" at the nozzle head over time due to lost pressure. A compact yet durable design that can withstand the elements and a quiet electrical motor are also important to maintain discrete operation.
Controllers are another useful feature that can vary the flow and PSI of a misting system at the turn of a knob. This is particularly important for applications that require different cooling effects. A small patio area, for example, will require less cooling than a warehouse or large outdoor venue. Likewise, some chemical misting applications require different coverage rates according to the manufacturer's specifications.
Achieving proper GPM and PSI, however, needs to start with the right pump. Use our Guide to Proper GPM and PSI below with recommendations for specific applications.
To explore more available features and benefits of high quality misting system pumps, speak with a pump expert at Pumptec. We're here to answer questions and design a custom pump solution that is reliable and performs to your exact specifications.