Top 5 Commercial Pump Trends for 2021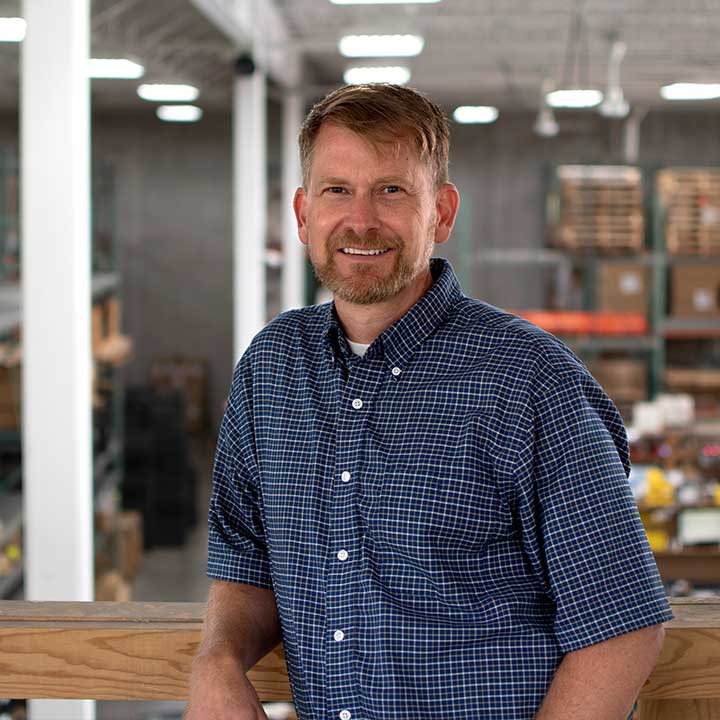 by Steve Babcock, VP of Engineering, on Jan 5, 2021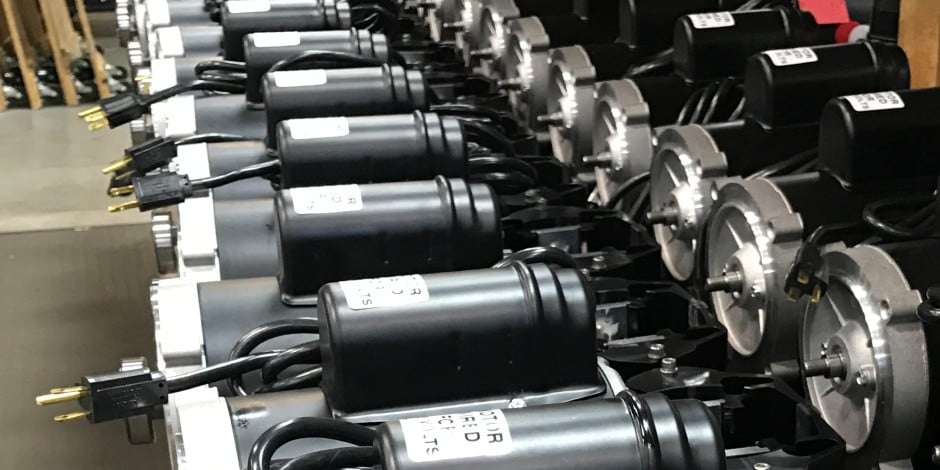 Like many manufacturers, those in the commercial pump industry are being influenced by world events and advances in technology. The most innovative companies, however, are the ones doing the influencing.
The top five 2021 commercial pump trends are a testament to how some manufacturers are leading the charge through inventive, state-of-the-art engineering and design.
1. Ultra-Precise Flow Control
Many industries require the dispensing of chemicals at varying yet precise flow rates, and providing a different pump for each application simply isn't practical. One example is the dairy industry and its use of products to minimize infection in milking cows. Each farm needs to calibrate chemical injections into its sanitizing stations at specific levels to ensure even coverage and minimize somatic cell counts which, unchecked, can lead to mastitis and reduced milk quality. While each dairy operation could alter its pump's plumbing in an attempt to achieve proper flow based on changing needs, it would likely result in wasted product and lost efficiency, and lead to premature pump failure.
Adjustable flow rate pumps have been around in laboratory settings, but their use in commercial applications has been expensive and typically resulted in frequent breakdowns due to demanding conditions and use. The year 2021 will provide options for more industries by way of variable speed flow controllers on industrial-grade commercial pumps. Operators will be able to fine tune precise flow rates with the turn of a knob, easily changing the voltage and motor speed to achieve ultra-precise dispensing of products.
2. On-Demand "Smart Pump" Applications
IoT applications are in everything from luxury vehicles to doorbells, and they're making their mark on the commercial pump industry as well. Smart pump sensors are increasingly being integrated into pump systems to precisely measure and control flow rates, PSI, and even pH levels.
For example, citrus farmers in Florida often find that their soil's pH levels are too alkaline for optimal growing conditions. Sensors monitor whether the soil is acidic enough and indicate exactly how much acidifier needs to be pumped inline to irrigation systems and ground pumping units. Rather than using a knob to make adjustments, a computer application monitors and increases or decreases levels automatically.
3. Waste Reduction & Sustainability
The costs of chemicals used in many industries such as commercial cleaning, agriculture, and more continue to climb. Poor pump performance can lead to excessive product waste and uneven coverage. Of great concern is the potential environmental impact resulting from overspray, leaking, or unexpected fluid bursts. Related to the previous pump trend, precise flow control and reduced product waste will help OEMs in their efforts to minimize potential negative impacts on the environment.
Closely aligned with waste reduction are sustainability initiatives. Overall, OEMs are realizing the value of commercial pump manufacturers that can provide long-lasting products that don't need replacing and won't end up in landfills. They're also leveraging pump technologies that help reduce energy consumption, lower maintenance costs, minimize the use of fossil fuels, and reduce downtime.
4. Chemical Compatibility
As the pandemic swept across the nation in 2020, restaurants, retail stores, schools, and other public facilities scrambled to purchase disinfection equipment to sanitize everything from grocery carts to locker rooms.
The shortcomings of many disinfection sprayers were made apparent with repeated use and incompatibilities with harsh chemicals required to kill pathogens. Not only did many off-the-shelf commodity pumps break down due to wear and corrosion, many failed to provide consistent coverage, meaning their intended purpose of disinfecting surfaces often wasn't met.
In 2021, expect to see more advances in disinfection pumps to address longevity and chemical compatibility. High-performing plunger pumps that use chemical-resistant elastomers and are made from compatible stainless steel, aluminum, polypropylene, nylon, or PVC will be in high demand as operators look for long-lasting solutions to their disinfection needs.
5. Compact Pumps
For years, technology manufacturers have been designing their products to pack more power and functionality into smaller footprints. Likewise, manufacturers of commercial cleaning equipment, misters, agricultural sprayers, hydrostatic testers, and other applications continue to streamline to improve mobility, create efficiencies, and ease the burdens placed on pump operators.
Some in the pump industry are innovating by engineering compact commercial pumps to fit into increasingly tighter spaces while also having higher output, greater fluid control, and unrivaled durability. For OEMs looking to improve their products from a performance, mobility, and even an aesthetic perspective, working with a custom pump manufacturer with specialized fluid control engineers will be imperative.
Technologies in many sectors are advancing at a rapid pace, and the commercial pump industry is no exception. At Pumptec, our specialized engineers design custom plunger pump solutions for OEMs that strive to remain on the leading edge of innovation.
Consider your current pump technology and assess whether it's truly serving your needs and those of your customers now and into the future. Check out our Pump Comparison Guide below highlighting different kinds of pumps and where each is best suited. Then, talk with one of our pump experts. We promise to find a customized solution for your applications and provide significant ROI to your organization.