Electric Pumps vs. Gas Powered Pumps: Pros and Cons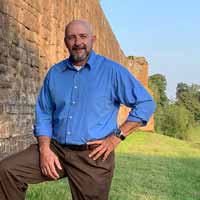 Shawn Glover, VP of Sales, Oct 13, 2020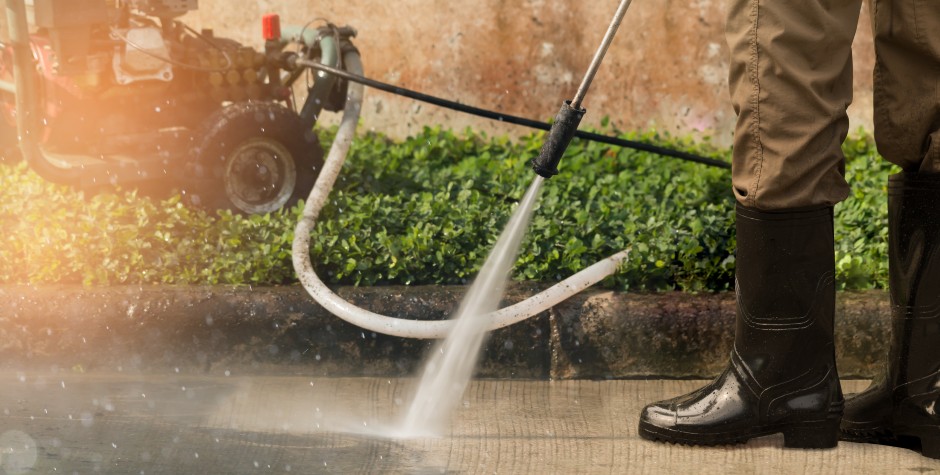 You'd think that determining whether you need an electric pump or a gas-powered pump for applications such as agricultural spraying, commercial cleaning, pest control, hydrostatic testing and other applications would be straightforward. But you'll find that after some research, the choices and pump recommendations may not be that cut and dried.
Similar to determining whether the mechanics of a plunger pump or diaphragm pump are best for your application, the source of power that a pump runs on can be equally important.
Use the following criteria to explore the pros and cons of electric vs. gas-powered pumps to help you know which is best for your application.
Power
Noise Levels
Maintenance
Size and Versatility
Run Times
Sustainability
Price
Electric Pumps Vs. Gas Powered Pumps
1. Power
One of the biggest concerns for pump operators, whether for a commercial sprayer in agriculture or a pressure washer used in commercial cleaning, is maintaining enough power consistently and for as long as it needs to operate. For larger applications such as industrial fluid handling, refineries, and utilities, gas-powered pumps have an advantage and can deliver higher PSI ratings needed to accommodate these applications, delivering as much as 7000 PSI.
For most high-impact commercial applications such as misting, disinfection, pest control, and others, however, that kind of power is overkill. In these cases the output of electric pumps and gas-powered pumps is comparable and can deliver similar performance, pumping out anywhere from 100 PSI to around 2000 PSI.
2. Noise Levels
There are some applications where noise levels are not a concern, in which case the use of gas-powered pumps with internal combustion engines can be considered. However, there are many commercial applications such as lawn care and commercial cleaning that require technicians to operate below a certain decibel threshold to comply with noise ordinances or as a simple courtesy to homeowners and residents.
Here's an area where electric pumps have an upper hand. Just like an electric vehicle will run quieter than a gas or diesel-powered engine, electric pumps will have much lower decibel ratings than gas pumps.
3. Maintenance
Gas-powered pumps have more mechanical components than their electric-powered counterparts. As such, operators need to regularly inspect and address issues with oil levels, cooling systems, and other parts to ensure smooth and trouble-free operation. Diligence in maintaining these components is critical to ensuring your gas motor operates properly and doesn't require costly repairs. If you're willing to put in the time and money, they may be a viable option.
Because electric-powered pumps are typically sealed units, they have fewer pieces and parts that are exposed to the elements or external wear and tear, meaning there's simply less that can go wrong. Troubleshooting pumps is typically pretty straightforward. Electric-powered pumps are known for being dependable and long-lasting. Should an issue occur, the pump typically can be quickly and affordably repaired.
4. Size and Versatility
Depending on your application, size and mobility may not be a concern. In these cases, gas pumps can be a consideration. Since electric pumps don't have the added bulk of a fuel tank and related components, they are smaller and more lightweight, making them more practical for individual operators and tight spaces. Additionally, there are many indoor applications that simply don't lend themselves to gas-powered pumps such as commercial cleaning, commercial laundry, mold remediation, and others. If a small footprint and mobility are important, an electric pump is the clear winner.
Safety note: Gas-powered pumps (and their combustible motors) should not be operated indoors where emissions and dangerous fumes can accumulate. Always ensure proper ventilation.
5. Run Times
Depending on the size of the fuel tank, a gas-powered unit can theoretically have longer run times than a battery powered unit. It may be a reasonable option if your application allows for the extra space that a larger fuel tank takes up or someone is available to regularly replenish the fuel supply.
In the past, batteries struggled to maintain power for long periods of time. Remember those cell phones that couldn't keep a charge for more than a few hours? Technology has advanced, however, and battery life is far greater than it used to be despite requiring more power, less weight, and a smaller footprint. Likewise, today's battery powered pump systems rival the run times of most gas-powered pump engines and can easily keep up. Units can even be recharged in between jobs without skipping a beat.
6. Sustainability
There's not much competition when it comes to environmental concerns. If green initiatives are important to your company and customers, battery-powered pumps are the way to go. There's little concern over the use of fossil fuels, transporting volatile substances, or generating pollution. Rechargeable batteries and electric-powered pumps are, hands down, a more environmentally responsible choice.
7. Price
There are two major considerations when calculating prices for pump motors: the initial purchase price and the price to operate it. Because there are more moving parts, materials, and components, gas-powered pumps typically cost more to manufacture than electric pumps. What's often overlooked in calculating price, however, is ongoing operation and maintenance.
Following record highs in recent years, gas and diesel prices are now relatively low. For the time being, operational costs may be comparable. However, market shifts and global events can quickly send prices soaring again. This type of price volatility makes it extremely difficult for companies to maintain consistent prices and profit margins. On the contrary, the average price of commercial electricity has remained relatively unchanged for the past decade. As mentioned previously, battery-powered pumps also require less maintenance and fewer repairs, reducing downtime and other associated costs.
Electric vs. Gas: Which is Better?
Deciding between gas and electric pump motors all comes down to the intended use and application. If you need the kind of power used for industrial applications and can afford to compromise on issues like noise levels, size, and sustainability, and have the manpower and resources to maintain them, gas-powered units may be the best option.
However, if comparable power for general commercial applications, quiet operation, mobility, and price are your top concerns, then environmentally friendly, battery-powered pumps may be the ideal solution.
Thankfully, you don't have to figure it out on your own. Let the pump experts at Pumptec help you determine the right pump type and power for your commercial application. Contact us to talk through your challenges, and check out our Pump Comparison Cheat Sheet below for additional considerations.