3 Ways to Address Supply Chain Disruption in Pump Manufacturing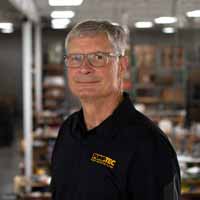 Alan Staples, General Manager, Aug 17, 2021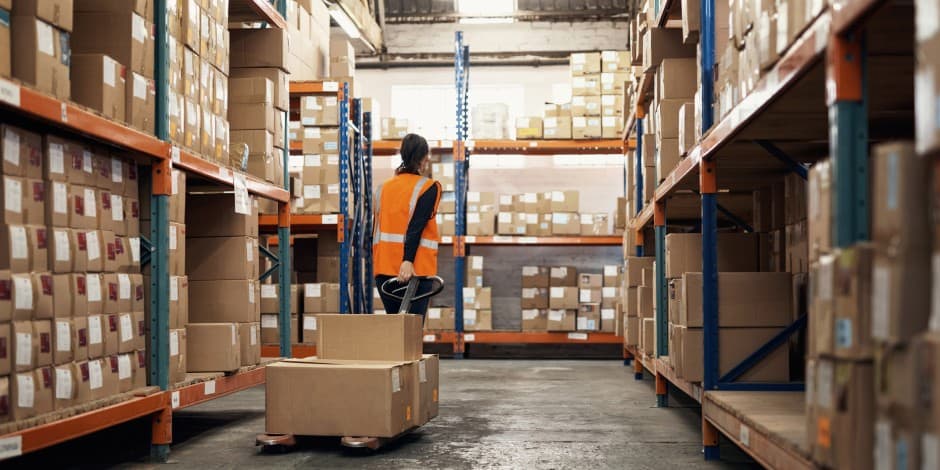 You may recall the old proverb, "For want of a horseshoe nail, the kingdom was lost." In today's world, it could be better stated, "For want of a semiconductor chip, the car industry was lost."
Whether it's due to the global COVID-19 pandemic, weather-related incidents, or because of a ship stuck in the Suez Canal, supply chain disruption in manufacturing has brought some industries to a standstill over something that seems so small, but is so important. For those in the high-pressure pump industry who rely on commodity products and components from foreign sources, it could result in backorders and severe delays
When customers inquire about potential delays, it's important to share the measures being taken to mitigate supply chain disruption to help them understand potential implications. Here, we'll outline the following three ways to address high-pressure pump supply chain disruption for pump and pump assembly components, and solutions we've found that work
1. Maintaining Sufficient Inventory
If you're deciding whether to work with a pump manufacturer and are concerned about supply chain disruption, one of the biggest questions you want to ask about is their inventory management practices. Here at Pumptec, for every part we buy, we analyze how many we should keep on hand. In general, we maintain more than two times the lead time volume of parts for almost everything we use.
For instance, if we typically use 100 items per lead time, the safety stock level is always more than 200 depending on various factors. When the volume of inventory drops below that number, our inventory control system triggers an alert to order another 100 to maintain more than enough supply. If there's an issue with production or shipping delays and those 100 items don't show up on time, there's a safety net with plenty of inventory left to meet the need.
The items with the longest lead times are motors, which can take as long as 3–6 months. Because these are custom-built and not off-the-shelf, it's important to maintain excess inventories to help mitigate the risks of running out of motors
If lead times keep going further out, it's important to increase the amount of safety stock and stay ahead of it. That's why transparency between suppliers and manufacturers is so critical to stay abreast of potential issues so they can be addressed
For a pump manufacturer to maintain more than twice the needed inventory requires that they are financially solvent and that they are in good standing with suppliers and pay their bills on time. While it may not seem like a big factor, fiscal responsibility matters and is a critical part of overcoming supply chain disruption. OEMs and others who rely on a pump manufacturer to provide components need to have confidence in their suppliers' financial viability and know that they'll be there for them
Maintaining surplus inventory to mitigate the risks of supply chain disruption isn't something we started when the pandemic hit; it's something we've been doing for years, before it became 'fashionable,' to ensure we meet our commitments to our customers. Now, more companies are adopting this practice and stocking up on parts, which is actually contributing to supply chain issues.
All that said, customers typically understand that a custom, non-standard product may experience extended lead times, once again stressing the importance of good communication and transparency.
2. Being Proactive
There's something to be said about anticipating potential issues. When the pandemic first hit, we here at Pumptec expected that prices would rise, although there was no way to know how much. We decided then to stock up on as much inventory as we could to mitigate the risks of rising prices and keep prices stable for our customers; especially for aluminum, stainless steel, and motors (our most costly items). We were right, and the markets for those items experienced extreme price volatility.
Only now are we using up that inventory, allowing us to control costs and delay increasing prices for our customers. Every manufacturer issues a price increase about once each year. Because of the pandemic, however, most have already done so several times since January. We were able to stay on track and keep our one and only price increase to a minimum, thanks to the proactive measures taken by our forward-thinking staff
3. Using Multiple Local Suppliers
Everything is critical. Just like that horseshoe nail, a part that seems small or insignificant could stop a pump manufacturer from making their products. When the pandemic hit, a little brass plug that we always get from the same supplier was suddenly unavailable and our excess inventory could have been depleted had we not had a multi-layered approach to mitigate supply chain disruption.
That strategy includes reducing dependencies on a single source. A pump manufacturer should source machined parts and other critical components locally when possible, and from more than one supplier. If a vendor experiences disruption or has an outbreak of COVID-19 and has to halt production lines, they can work with others to keep things moving. Working with local, U.S. suppliers not only helps ensure reliable supply chains, it also helps ensure the highest quality.
Some of these American-made components might include:
Pump heads and manifolds
Plungers
Small valves and springs
And more
Here at Pumptec, these items are custom machined to our specifications, meaning they are not commodity products. In fact, we use only U.S. melted metals; our aluminum is purchased directly from an extruder in the U.S. This also goes for our plungers and even our stainless steel valves.
Pump motor supplies could pose a potential challenge, however. While some motors are produced by U.S. manufacturers, they may outsource some of their production. For example, U.S. manufacturers have their own supply chains and they may rely on other countries for components. Some permanent magnet motors, pressure regulators, and unloaders may have internal components that are sourced from across the border.
Items such as O-rings, elastomers, plastic parts, and pulse hoses — for which Pumptec is one of the largest users in the country — are other commonly ordered parts. Whether it's a critical component like an aluminum plunger or a simple gasket or washer, the key is to have multiple sources and to not rely on any one supplier
Maintaining sufficient inventory, being proactive, and using multiple suppliers are all examples of the innovative approaches that we take with everything we do. If you'd like to talk through your custom, high-pressure pump needs, or have questions about how we're addressing supply chain issues, speak with a pump expert today.