Common Commercial Uses for High-Pressure Pumps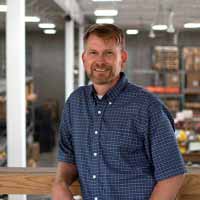 Steve Babcock, VP of Engineering, Sep 30, 2020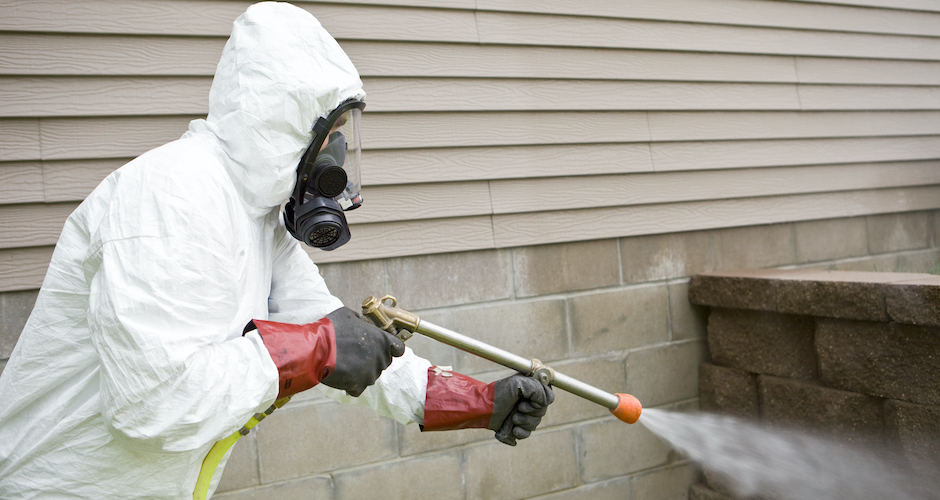 Pumps are working behind the scenes in products we use every day, whether washing your clothes or pulsing fuel through your car's engine. But the kind of high-pressure pumps used for many commercial applications must be able to take more abuse, withstand repeated use, and require higher PSI and more consistent flow than those used for most residential applications.
That's among many reasons why some commercial industries prefer plunger pumps compared to diaphragm pumps. What are some common industries that rely on high-pressure plunger pumps and what special considerations are there to obtain peak performance in commercial pumps?
Agriculture & Pest Control
Despite some stereotypes, the modern agriculture industry relies heavily on the latest technology and equipment to ensure the safety of our food supply and those who bring it to market. Combating diseases, pests, drought, and other threats to the harvest is a daily battle. Field sprayers, booms, and boomless sprayers are used to help them win the fight.

The equipment must dispense herbicides, pesticides, and fertilizers in exacting flow rates, pressure, and spray patterns to get the job done and comply with safety standards. Many field sprayers are equipped with an automated GPS to ensure there is no overspray or waste and will even turn a portion of a sprayer off if it senses that it's already covered an area.

Pump sprayers are also used to irrigate farmland, vineyards, and nurseries and, on a smaller scale, greenhouses and aquaponic growers use ultra-fine misting sprayers to care for and increase their harvests.
Professional Landscaping
The professional landscaping industry faces many of the same challenges and regulation compliance requirements as the agriculture industry, but on a smaller scale. And the smaller the scale, the greater the precision required. The use of lawn fertilizers and pesticides must not result in too much product, too little, or overspray — a major concern when spraying near ornamental flower or vegetable beds. Such a mistake could damage or kill desirable plants and pollinators and become a liability issue.
In addition to extremely tight spray tolerances and precise flow rates, lawn care and pesticide application operators need their equipment to be quiet in residential areas and as portable as possible. Plus it needs to withstand chemicals, repeated use, and being jostled in and out of trucks and trailers. Despite being smaller, professional landscapers sometimes have more pump troubleshooting dilemmas, and their sprayers need to be as durable, if not more so, than those used in fixed sprayer applications for agriculture.
Disinfection Services
The demand for disinfection equipment has grown exponentially in light of recently enacted infection control protocols. Schools, retail stores, and other public spaces leverage disinfection sprayers to kill pathogens in bathrooms, locker rooms, classrooms, buses, shopping carts, and more.
In the early days of the pandemic, some businesses and organizations relied on inexpensive pump sprayers to disinfect their commonly used areas. It didn't take long to realize that the equipment couldn't stand up to the repeated use of harsh chemicals found in common disinfectants, rendering them practically disposable. In addition to repeated and costly pump repairs and replacements, many commodity sprayers failed to deliver accurate and even coverage according to the chemical manufacturer's specifications, meaning the product may not have killed all pathogens.
Disinfectant pumps must achieve consistent and accurate flow rates and pressure for proper operation, and they need corrosion-resistant components for maximum dependability. Disinfectant pump failure isn't an option in today's environment.
RELATED:

VIEW OUR DISINFECTION EQUIPMENT PAGE NOW
Commercial Cleaning
The commercial cleaning industry uses high-pressure pumps in a variety of applications, from common carpet extractors with suction pumps to more complex mold remediation equipment. Other commercial cleaning applications may include hard surface floor cleaning, bathroom fixture cleaning, marine and dockside cleaning, exterior pressure washing, and more.
Challenges in the cleaning industry often center around the durability of pump equipment due to constant, daily operation at high pressure. That pressure needs to remain consistent and accurate. Cleaning equipment needs to stand up to a lot of abuse, and also needs to withstand harsh cleaning solutions. Portability and quiet operation are also major considerations when used in residential areas, making the use of compact, battery-powered electric pumps ideal.

System Testing
For some industries, protecting the safety of others requires regular hydrostatic testing of systems to ensure they work properly and meet compliance requirements. For example, high-pressure fire hoses may be compromised when operating in extreme conditions. Routine testing at PSI rates consistent with recommended codes and standards help mitigate potential equipment failure that could injure responders and/or bystanders and limit a firefighter's ability to respond when needed most.
Other industries and applications that require routine testing include sprinkler systems, plumbing, pressure vessels, sewer lines, water meters, and more. Durable plunger pumps, like pumps designed for hydrostatic testing, provide consistent flow and precision at high pressure.
To learn more about the recommended GPM or PSI specifications required for high-pressure pumps in these and other applications, view our handy guide to pump PSI and GPM below.
When your commercial pump application requires reliability, consistency, and durability day in and day out, turn to the pump experts at Pumptec. We custom engineer our pumps to meet the demands of your desired application to ensure operation for years to come.