6 Commercial Uses for 12V High-Pressure Pumps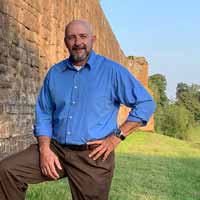 Shawn Glover, VP of Sales, Oct 10, 2023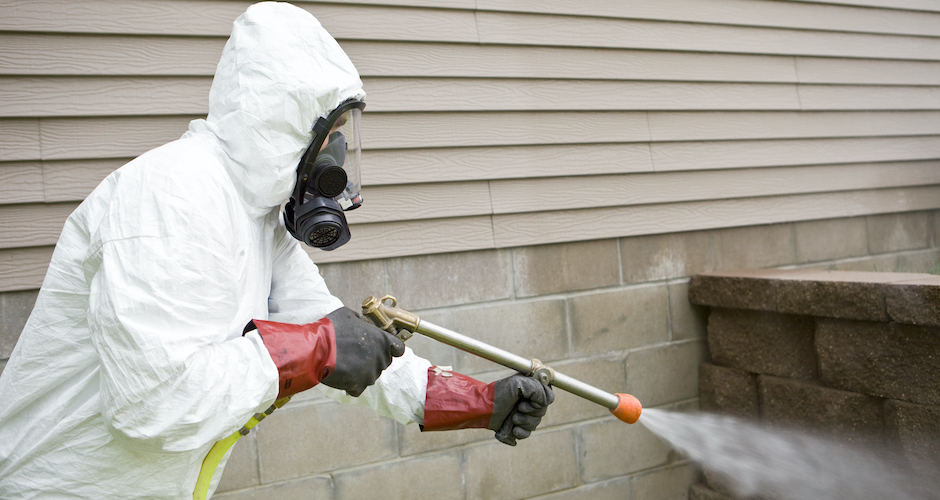 Commercial high-pressure pumps must withstand more abuse and repeated use than commodity pumps used for residential applications. They also require higher PSI and more consistent flow.
These are among the reasons many commercial industries prefer 12 volt plunger pumps vs. diaphragm pumps.
Electric? Yes.
Operators are converting from gas-powered pumps to 12V pumps for a number of reasons. Not only are electric-powered pumps quieter, less costly to operate, and CARB-compliant, they can also improve performance, have a longer lifespan, and improve profitability over time compared to gas-powered equipment.
What common industries rely on 12V high-pressure pumps? And what special considerations are there to obtain peak performance?
Agriculture & Pest Control
The modern agriculture industry relies heavily on the latest technology and equipment to ensure the safety of our food supply and those who bring it to market. Combating diseases, pests, drought, and other threats to a harvest is a daily battle. High-pressure agriculture sprayer pumps are used to help farmers win the battle.
The equipment must dispense herbicides, pesticides, and fertilizers at exacting flow rates, pressure, and spray patterns to get the job done and comply with safety standards. Many field sprayers are equipped with automated GPS to ensure there is no overspray or waste and will even turn a portion of a sprayer off if it senses that it's already covered an area. The electric 350U-Series plunger pump for pest control and agriculture is an ideal solution, dispensing exacting amounts with no overspray.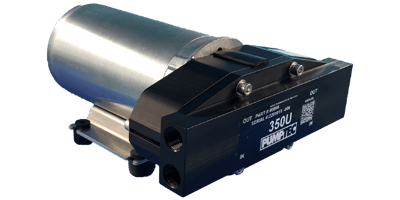 Larger pumps are used to irrigate farmland, vineyards, and nurseries. On a smaller scale, greenhouses and aquaponic growers use ultra-fine misting pump sprayers to care for and increase their yield.
RELATED: 6 Uses & Features of Electric Agriculture Pumps
Lawn & Landscape
The professional lawn and landscape industry faces many of the same challenges and regulation compliance requirements as the agriculture industry, but on a smaller scale. And the smaller the scale, the greater the precision required. The use of lawn fertilizers and pesticides must not result in too much product, too little, or overspray — a major concern when spraying near ornamental flower or vegetable beds. Such a mistake could damage or kill desirable plants and pollinators and become a liability issue.
In addition to extremely tight spray tolerances and precise flow rates, lawn care and pesticide application operators need pump equipment with low decibel ratings for residential areas, and it must be as portable as possible. Plus, it needs to withstand chemicals, repeated use, and being jostled in and out of trucks and trailers. Despite their smaller size, professional landscapers sometimes have more pump troubleshooting dilemmas than those in fixed sprayer applications for agriculture, and their sprayers need to be as durable, if not more so.
Disinfection Services
The demand for disinfection equipment grew exponentially in recent years. Schools, retail stores, airports, and other public spaces leverage disinfection sprayers to kill pathogens in bathrooms, locker rooms, classrooms, buses, shopping carts, airplanes, and more.
Inexpensive, over-the-counter pump sprayers used to disinfect areas don't stand up to the repeated use of harsh chemicals found in common disinfectants, such as bleach, rendering them practically disposable. In addition to repeated and costly pump repairs and replacements, many commodity sprayers fail to deliver accurate and even coverage according to the chemical manufacturer's specifications, meaning the product may not kill all pathogens. They might not provide enough coverage in some areas and can leave a wet film in others, creating an unpleasant and slippery surface.
12V high-pressure spray pumps must achieve consistent and accurate flow rates and pressure for proper operation, and they need corrosion-resistant components for maximum dependability.
Commercial Cleaning
The commercial cleaning industry uses high-pressure pumps in a variety of applications, from common carpet cleaning high-pressure pumps, carpet extractors and tile and grout cleaners to more complex mold remediation equipment. Other commercial cleaning applications may include public restroom cleaning, marine and dockside cleaning, exterior soft washing, and more.
Challenges in the cleaning industry often center around the durability of pump equipment due to constant, daily operation at high pressure. That pressure needs to remain consistent and accurate. Cleaning equipment needs to stand up to a lot of abuse, and also needs to withstand harsh cleaning solutions. Portability and quiet operation are also major considerations when used in residential areas, making the use of compact, battery-powered electric pumps ideal.
FEATURED PUMP: 356U-Series Electric Commercial Cleaning Pump
Portable Sanitation Washdown & Fill
Electric pumps for portable sanitation are a growing trend due to their portability, quiet operation, and reduced maintenance. But there's more when it comes to Pumptec's two-in-one X-Series pump system with its stainless steel valves, ceramic plungers, and aircraft grade aluminum bodies. It revolutionized the portable sanitation industry by allowing operators to wash down and fill a portable restroom with one pull from the truck. Not only can operators make a single trip from the truck to the unit (helping to reduce route times), there's also less plumbing and fewer space constraints.
When combined with the right nozzles, the powerful X-Series pump easily knocks down dirt and debris and switches quickly to fill-mode, helping to reduce time on each portable restroom by up to a minute. Span that out over an entire day's route of 50 or more units, and it could mean an additional stop or two, increasing efficiency and profitability.
RELATED: 5 Things Every Operator Wants in a Portable Sanitation Washdown Pump
Hydrostatic Testing
For some industries, protecting the safety of others requires regular hydrostatic testing of systems to ensure they work properly and meet compliance requirements. For example, high-pressure fire hoses may be compromised when operating in extreme conditions. Routine testing at PSI rates consistent with recommended codes and standards help mitigate potential equipment failure that could injure responders and/or bystanders and limit a firefighter's ability to respond when needed most.
Other industries and applications that require routine pressure testing include sprinkler systems, plumbing, pressure vessels, sewer lines, water meters, and more. Heavy duty plunger pumps, like pumps designed for hydrostatic testing, provide consistent flow and precision at maximum pressure.
Desalination & Reverse Osmosis Watermakers
Electric solar-powered pumps are ideal for watermaker systems, but only if they are highly efficient and won't drain battery reserves. A plunger pump motor is arguably one of the most efficient types of pumps available.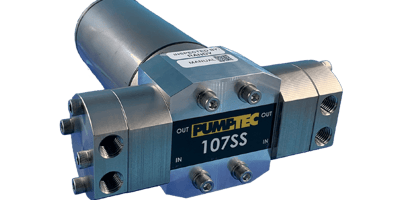 The Pumptec 107SS (formerly the Pumptec 116C) runs on a 12V system and draws only 10–13 amps, whereas most other watermaker systems draw five times as much.
To learn more about converting from a gas-powered pump to an electric high-pressure pump for these and other applications, view our Gas to Electric Pump Conversion Guide below.
When your commercial pump application requires reliability, consistency, and durability day in and day out, turn to the pump experts at Pumptec. We custom engineer our pumps to meet the demands of your desired application to ensure operation for years to come.