5 Benefits of Choosing a U.S. High-Pressure Plunger Pump Manufacturer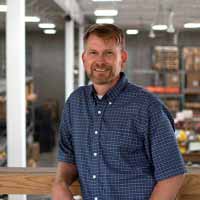 Steve Babcock, VP of Engineering, May 9, 2023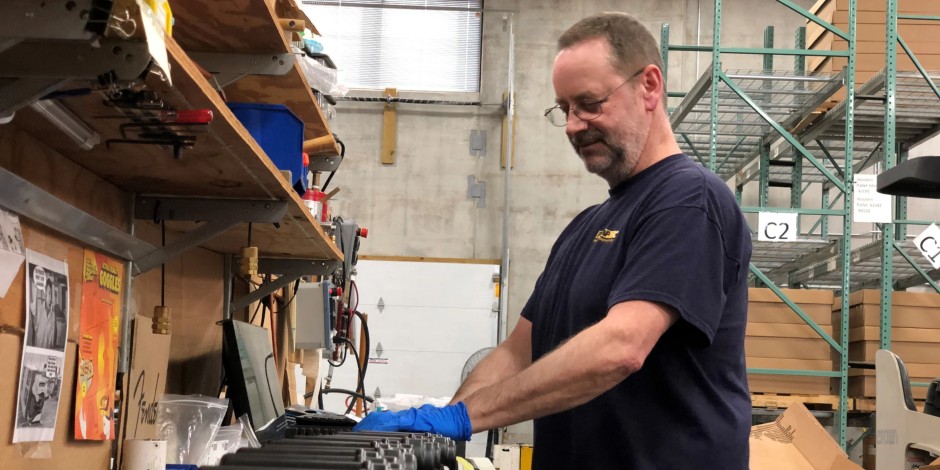 "Made in America" is back. Here at Pumptec, it never left. We've been manufacturing and engineering custom high-pressure plunger pumps in the U.S. for decades.
Not only does manufacturing in the U.S. create jobs here at home and support our economy, it benefits customers in the following ways.
1. More Reliable Supply Chains
Despite the pandemic's waning impact, supply chain issues continue to drag on and are projected to continue through 2023. Global geo-political conflicts, inflation, climate risks, and other factors are disrupting global supplies.
In one survey, more than one-third of business decision makers cited continuing shortages of raw materials, logistics, and components as the top factors impacting their businesses in the next two years.
Working with a domestic manufacturer of plunger pumps for commercial applications like soft wash, portable sanitation, agriculture, misting and similar industries can help mitigate supply chain risks. Pumptec has many of its components, including plungers, custom machined in the U.S. As a result of our proactive approach to managing supply chains, we've been able to minimize disruption compared to many other pump manufacturers.
2. Enhanced Quality Control
Commodity products sourced from China or other countries often lack quality controls, resulting in poor performance and premature pump failure. For regulated industries that require high-pressure pumps with precise application rates, it's best to work with a domestic manufacturer that can customize a solution and ensure long-lasting durability.
More than half of business leaders in the previously noted study cited collaboration as an important factor when working with a manufacturer. At Pumptec, our engineers and experts work directly with OEMs, sometimes even going to their facility to collaborate side-by-side, helping configure a system to their equipment's custom specifications. We'll also develop prototypes when the application calls for it and have operators conduct field testing to ensure a system delivers on its promises. Engaging in this type of partnership and hands-on quality control often isn't feasible when working with offshore producers.
3. Shorter Lead Times
Domestic products generally show up at your door faster than those arriving from overseas. That's a given. But the ability to more easily collaborate with a U.S. pump manufacturer can mean faster speed to market. The research and development (R&D) phase can be cut in half in some cases.
Designing a custom pump assembly undoubtedly takes a little longer than purchasing an off-the-shelf pump system, but comes with many advantages including precise GPM and PSI, and better performance. While a custom pump assembly may require more time in the manufacturing phase, the combination of a shorter R&D phase and less time required to install and retrofit equipment at an OEM's facility can actually save time and money in the end. When the R&D phase is completed, Pumptec's lead time for regular production orders is about 4 days.
RELATED RESOURCE: High-Pressure Plunger Pump Selection Checklist
4. Lower Transportation Costs
Trans-continental shipping costs have skyrocketed in recent years, peaking to an all-time high in 2021. While container freight costs have generally returned to pre-pandemic levels, they still far exceed domestic transit.
Some freight forecasters are projecting significant market volatility and price wars for overseas freight due to an oversupply of containers, potentially reducing vessel capacity and suspending services. Regardless of where pricing lands, offshore pump manufacturers can tack on significant freight charges for their goods, sometimes negating potential savings.
5. Greater Sustainability
Environmental responsibility increasingly plays a role in many OEM's purchasing decisions. Transcontinental shipping carries with it a larger carbon footprint due to higher fuel emissions and more packing materials. Choosing a high-pressure plunger pump that's made in America is one more way to support sustainability initiatives.
There are many reasons to work with a high-pressure plunger pump manufacturer in the U.S., and even more incentive to choose Pumptec. Learn what sets our highly responsive team of pump experts apart from the rest when you contact us.
Get started by downloading our helpful High-Pressure Plunger Pump Selection Checklist below to help determine your needs in advance of our conversation.