5 Questions to Ask a Manufacturer About Pump Testing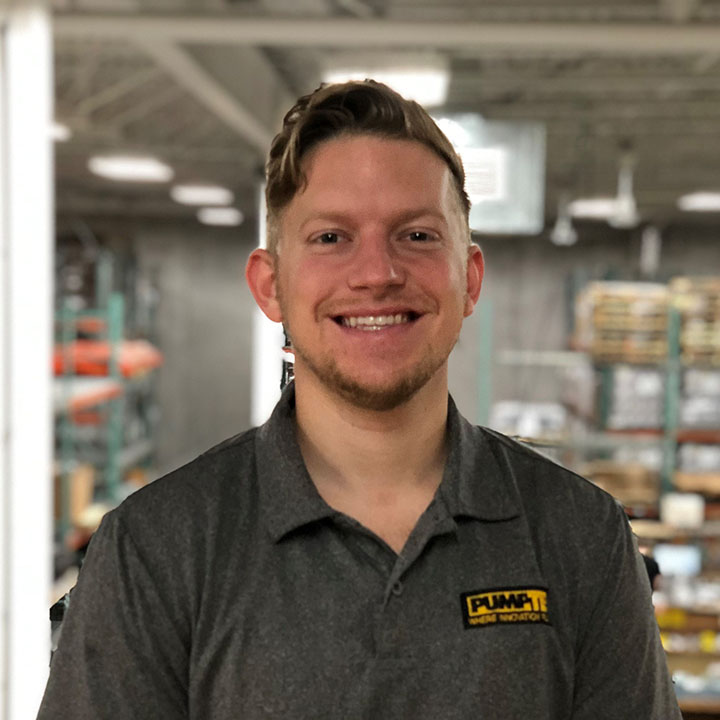 Grant Schroedter, Mechanical Engineer, Apr 19, 2022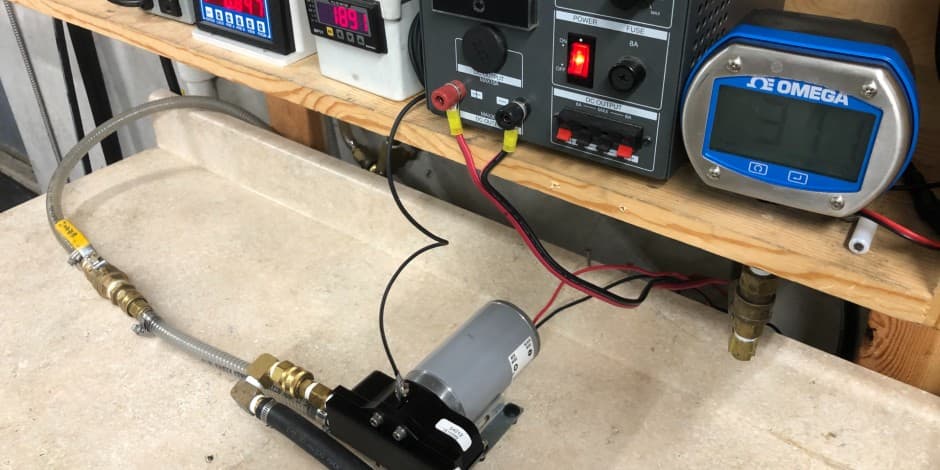 High-pressure pump testing helps ensure that pumps will operate at their designated flow, pressure, amperage, and horsepower while also looking for potential wear, valve failure, leaks, or other issues.
A high-pressure pump manufacturer should conduct numerous tests to ensure their products perform up to their standards. The problem is that those standards may vary across manufacturers.
Read on to understand the types of pump testing, why they're important, and what should be tested at each point. Plus, see what questions you should be posing to a pump manufacturer when vetting which one to work with.
Types of Pump Testing
1. Engineering Sample Performance Testing
2. Engineering Life Sample Testing
3. Engineering Sample Cycle Testing
5. Testing Equipment Calibration
1. Engineering Sample Performance Testing
Before a pump even goes into production, prototypes or engineering samples must be tested to determine their performance as part of the research and development (R&D) phase. Engineers conduct testing to determine GPM and PSI output at certain amperages. This data is then translated to a performance chart.
A pump performance chart helps an operator determine how much load a pump motor can withstand based on the flow and pressure they need for an application. Not all pump manufacturers perform thorough testing to develop their performance charts; rather, some rely on theoretical calculations. They might generalize how a pump will perform at certain RPMs, which might be close, but not entirely accurate.
At Pumptec, we test, measure, and document each pump's actual performance under multiple flow rates and don't just rely on theories to ensure a motor isn't overloaded.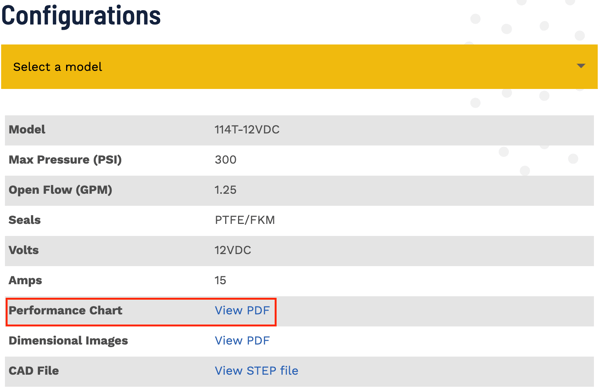 Find the Performance Chart listed under the Configurations section when viewing any of Pumptec's pump models.
ASK THE MANUFACTURER: Are your published performance charts based on actual measured data or are they calculated using a formula?
2. Engineering Life Sample Testing
Ensuring a pump operates at designated performance ratings is important, but how will it perform six months or a year from now after repeated daily use? To determine an answer, pump manufacturers conduct life sample tests.
Here at Pumptec, we qualify our pump models by running them 24/7 in a test lab for 1,000 hours. Some manufacturers' benchmarks only test for half that time. We want to ensure a pump maintains proper GPM and PSI over time and that the drive bearings and motor last. We'll also test to see how long the valves, seals, and elastomers hold up so we can provide recommended maintenance schedules and service intervals.
Sample tests also help qualify components to confirm material content, quality, and proper fit. Ideally, if a manufacturer gets in a batch of Viton or Buna elastomers, for example, they should test a random sampling of them to ensure they fit and work as they should. They should also hook up plumbing and other fittings to ensure they operate at the correct specifications. The more complex a pump, the more testing it needs.
ASK THE MANUFACTURER: How many hours are your sample pumps tested to ensure durability, and is each batch of pump components (motors, seals, etc.) individually tested?
3. Engineering Sample Cycle Testing
Another lab test that pump manufacturers should conduct is cycle testing under various conditions. These tests are commonly performed to mimic real-world situations as opposed to the more controlled environment of continuous operation for several weeks. The use of a pressure regulator, for example, will be tested as it cycles on and off. A pump may also be tested with a trigger spray gun that sprays and shuts off (which also actuates the regulator). Such testing might go through 20,000–30,000 cycles.
Some customers might request a test that simulates how long a pump will last if a tank runs dry. To be clear, no pump should ever run dry, but such tests can reveal a lot about a pump's durability and self-priming function. At times, testing of one component may reveal issues with another, such as bursting hoses or tubing.
ASK THE MANUFACTURER: What real-life simulation tests are conducted on your pumps?
4. End-of-line Testing
While testing prototypes is critically important, what a pump operator really wants to know is whether the product they hold in their hands will perform and operate properly. It's laborious and costly for a manufacturer to test every single pump that comes off a production line, but it's the only way to ensure that a pump works as it should when it leaves their building.
At Pumptec, we test to confirm that every pump we produce is within an acceptable tolerance of the original test data. Items included in these tests include voltage, pressure, flow rate, how many amps the motor draws at full load, and more. The results are captured and documented for each individual serial number. If we produce 30,000 pumps in a year, we'll have 30,000 rows of data outlining each one's performance test.
Because we're confident that a pump worked when it left the building, it's much easier to help a customer in the event they need to troubleshoot issues on their end. It might be a blown fuse, clogged filter, wrong nozzle, or it might have been wired incorrectly. In the end, if something truly is wrong with the pump, then we'll make it right.
ASK THE MANUFACTURER: Will the individual pumps that we receive be tested to ensure they operate to spec? What guarantees do we have?
5. Testing Equipment Calibration
The last test we'll note here is not a test of the pump equipment, but a test of the actual testing equipment itself. A performance rating test is only as accurate as the testing equipment used to conduct it. Flow meters, amp and volt meters, pressure gauges, and other testing equipment must be routinely calibrated to ensure they are delivering accurate readings. At Pumptec, we calibrate our testing equipment at least once a month.
ASK THE MANUFACTURER: How often do you calibrate your testing equipment to ensure accurate results?
Thorough and accurate pump testing at the manufacturer is a direct indication of how well a pump will perform in the field. To talk through your pump challenges and whether Pumptec's products and approach to quality and performance are a fit for your application, speak with one of our pump experts.
For additional information on the importance of determining proper GPM and PSI, check out our helpful guide below.