The Benefits of Electric Sprayer Pumps for Pressure Washing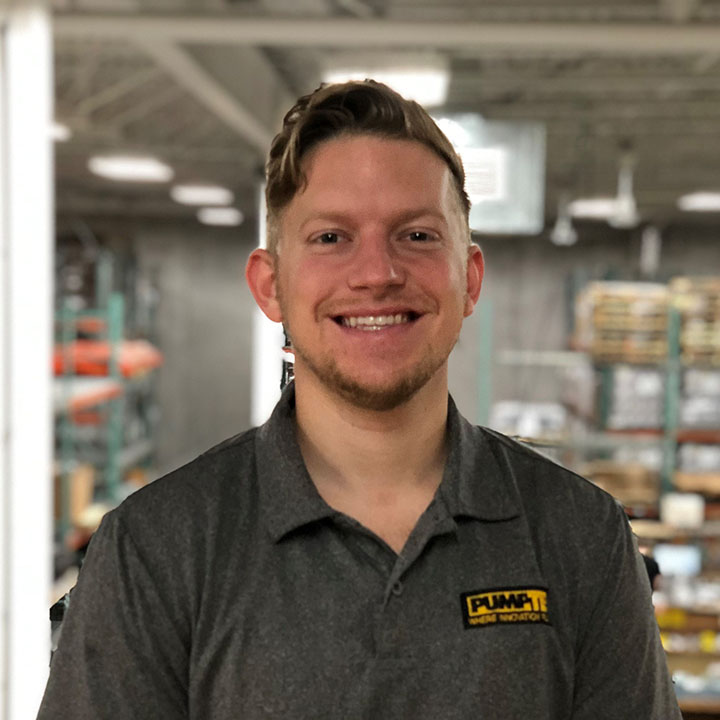 Grant Schroedter, Mechanical Engineer, Sep 26, 2023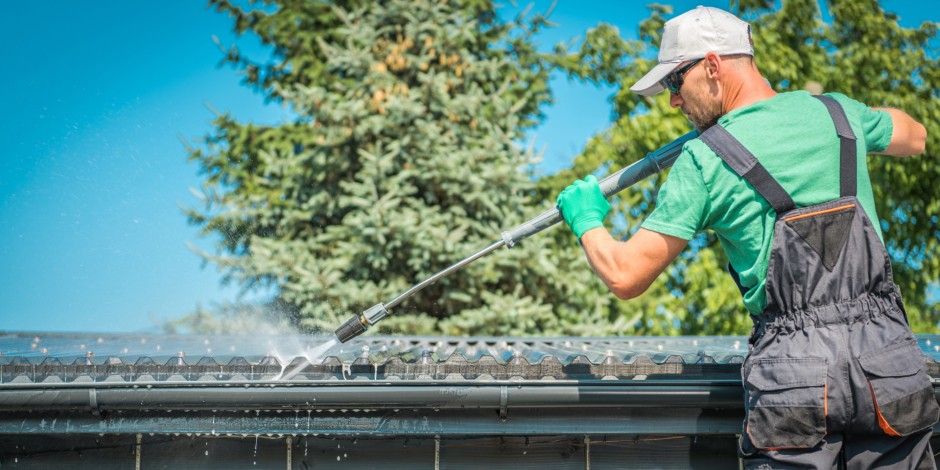 With water often spraying between 1,300-2,800 PSI, pressure washing requires pure power. That much power, however, can dislodge mortar or grout between bricks and tiles, strip paint from walls, or remove asphalt during roof cleaning. Water pressure alone can have incredible cleaning power, but can also cause incredible damage.
That said, can an electric sprayer pump possibly handle the demands of a pressure wash operator? It's a question that requires an answer due to recent legislation in California banning gas-powered small off-road engine (SORE) equipment. Starting in 2024, this affects many industries, including pressure washing, and other states will surely follow California's lead.
Let's cover the benefits of electric sprayer pumps for pressure washing in several key categories and how they compare to gas-powered pumps.
Benefits of Electric Sprayer Pumps for Pressure Washing
Optimal GPM and PSI
For large applications, gas-powered water pumps have a power advantage, delivering high flow and PSI ratings (up to 7,000 PSI). Yet, gas-powered equipment used by many pressure washers doesn't have the optimal GPM and PSI for their pressure washing applications. Most have too much power, requiring additional accessories and pressure regulators to dial back their power.
It turns out, electric 12V plunger pump systems are not only CARB-compliant (California Air Resources Board), but they can also deliver optimal flow and pressure, getting the job done faster with better results while conserving battery life and reducing waste.
Speaking of the GPM and PSI of your pump, you can calculate the cleaning impact of your pressure washer nozzle with a simple formula. Get your spray nozzle number and review this video.
Reduced Noise
Operating at or below 80–85 dB versus gas-powered pumps' at 100+ dB (requiring hearing protection), electric plunger pumps are quiet, allowing operators to use them anywhere, at any time.
Simple Design
Electric pumps' simple design results in less labor, fewer maintenance costs, and more dependability. These sealed units have fewer parts exposed to the elements, meaning less external wear and tear.
Compact Size
Electric pumps don't have a fuel tank; being smaller and lightweight makes them perfect for individual operators and tight spaces.
Competitive Run Times
Modern battery-powered pump systems nearly equal the run times of gas-powered pump engines, going an entire day on a single charge; units can recharge between jobs.
Environmentally Friendly
Rechargeable batteries within electric-powered pumps are the clear responsible choice for the environment, and not having to purchase fossil fuel means reduced operational costs, no transporting of volatile substances, and less pollution.
The Top Electric Pumps for Pressure Washing
Comply with SORE regulations and experience better performance than gas-powered pumps (using the right nozzles and accessories). Here are top electric pump recommendations for pressure washing applications:
Pumptec's 356U Series — this high-performance electric pump uses a highly efficient 12V battery to run reliably. It has up to 3 GPM and, when paired with an 04 jet nozzle, runs at an optimal 700 PSI (plus, it includes a version with and without an on/off switch).
Pumptec's 350U Series — this pump delivers flow of 3 GPM at 500 PSI with 02 or 04 jets, while drawing only 30 amps. Its 12V DC pumps are among the most efficient — yet powerful — pressure washing pumps on the market.
Pumps Made in America
Pumps that are made in America require less shipping and protective packaging, so the impact on the environment is reduced. Many commodity pumps from overseas add pollution to the air and oceans and result in greenhouse gas emissions.
As you've seen, electric sprayer pumps have the capabilities to elevate a pressure washer's performance and bottom line. Pumptec's pump experts and engineering team are ready to guide you to the right customized pump type, configuration, and the exact GPM and PSI you need. Our team also recommends proper nozzles, regulators, hoses, and other accessories based on your applications.
Not sure which pump you need? Contact our pumps experts. Also, be sure to check out our Gas to Electric Pump Conversion Guide to see the steps involved in making the switch from gas to electric.