High-Pressure Pump Pressure Switch Benefits and Uses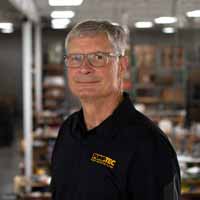 Alan Staples, General Manager, May 11, 2021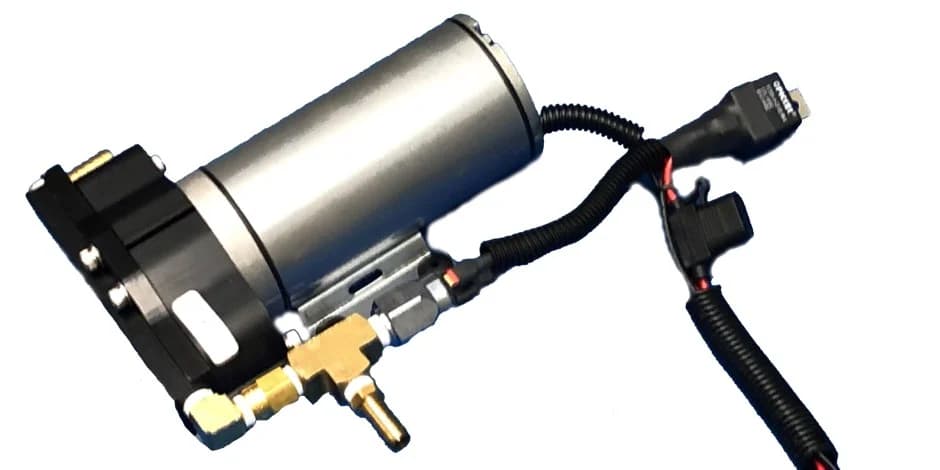 In general, pump pressure switches aren't anything new in the pump industry. They've been available for years on small, low-powered diaphragm and centrifugal pumps that have minimal horsepower.
But when it comes to finding a reliable pressure switch for a high-pressure commercial plunger pump with substantially more power — say a 30 Amp motor or larger — they're much less common in the pump market.
Pumptec's engineers recently developed and introduced an all-new electromechanical pressure switch for use on some of its compact, higher-powered pump models. Here's all you need to know about pressure switches, their many uses, and benefits.
How Does a Pump Pressure Switch Work?
A pressure switch is an electromechanical sensor that detects a pump's pressure settings. When the pressure goes above a certain threshold, it will signal the pump to shut off. When pressure dips below that set point, the motor will turn back on.
When you release a trigger on a pump's spray gun, pressure builds, indicating to the sensor that it needs to shut the motor off. When you squeeze the trigger, it releases pressure and the sensor tells the pump motor to turn on again.
Benefits of a Pressure Switch on a Pump
The top three benefits of using a pressure switch on a battery operated pump include the following:
1. Prolonged Battery Life
Some high-pressure, high-power pump applications require extended times of inactivity or transition periods between spray times. Rather than continuing to run the motor when not in use and draining the battery, a pressure switch will cut power to the motor.
This is especially beneficial for pumps that draw more amps because the bigger the motor, the quicker it will drain a battery when left running. By contrast, a low amperage pump motor doesn't need to draw much power from a battery to operate. While it may have a longer battery life, you give up significant power in exchange. Now that pressure switches are available on several 12V Pumptec pump models, you don't need to compromise on power or run times.
2. Convenience and Time Savings
Without a pressure switch, an operator needs to manually turn a pump on and off when not spraying or risk running out of battery power. If they choose not to turn the pump off when not in use, they'll likely need to spend time recharging the unit. Either scenario is a hassle and adds unnecessary labor costs to a job.
3. Pump System Longevity
The fewer operating hours, the less wear and tear that is placed on a pump system. While most pump systems have a regulator that goes into bypass mode, the addition of a pressure switch further extends the life of a pump motor.
That's because a regulator typically operates at a slightly higher pressure than what is actually listed on the pump specifications. For example, if you have a sprayer rated at 30 amps, it will bump up a few amps when you let go of the trigger; a regulator requires additional pressure to shift into bypass mode.
Because a pressure switch actually cuts power to the system, you won't get that extra bump in amperage and the associated wear and tear that comes with it. Plus, you'll be able to spray at maximum performance.
Common Applications for a Pump Pressure Switch
Not all pumps require a pressure switch to operate efficiently. A pump that runs for prolonged periods of time, such as a patio mister, may not benefit from a pressure switch.
However, units that require frequent starts and stops are ideal applications for pressure switches. For example, a portable sanitation system to clean several porta potty units doesn't need to have the motor running while transitioning between each one.
Other pump pressure switch applications might include a soft wash sprayer for cleaning the exterior of a building, pest control sprayers, disinfection equipment, and other mobile applications where a pump motor might need to sit idle for extended periods of time.
It's important to note that operators need to make sure the pump system is carefully configured, especially when it comes to nozzle size. If a nozzle size is too small, it may not allow the pressure to drop enough, causing the pressure switch to cycle on and off. Pressure switches are not a one size fits all pump accessory. They also need to match motor ratings (volts/amps), pump ratings, and be compatible with any chemicals being used.
These potential challenges stress the importance of understanding how pump equipment works and why it's critical to work closely with your pump manufacturer to ensure the system is designed properly. Be sure to speak with one of our pump experts to talk through your application and whether Pumptec's new economical pressure switch can help address your challenges.